Troop 555 Assists SAR with Grave Marking Ceremonies
BSA Troop 555 of Louisburg assisted the Halifax Resolves Chapter NC SAR with both of their grave marking ceremonies on October 16th in Youngsville and Louisburg.  The scouts helped with setting up the flags and the sound system before passing out the programs and directing participates in placing their wreaths.  The troop also rendered honors to the patriots and compatriots being honored.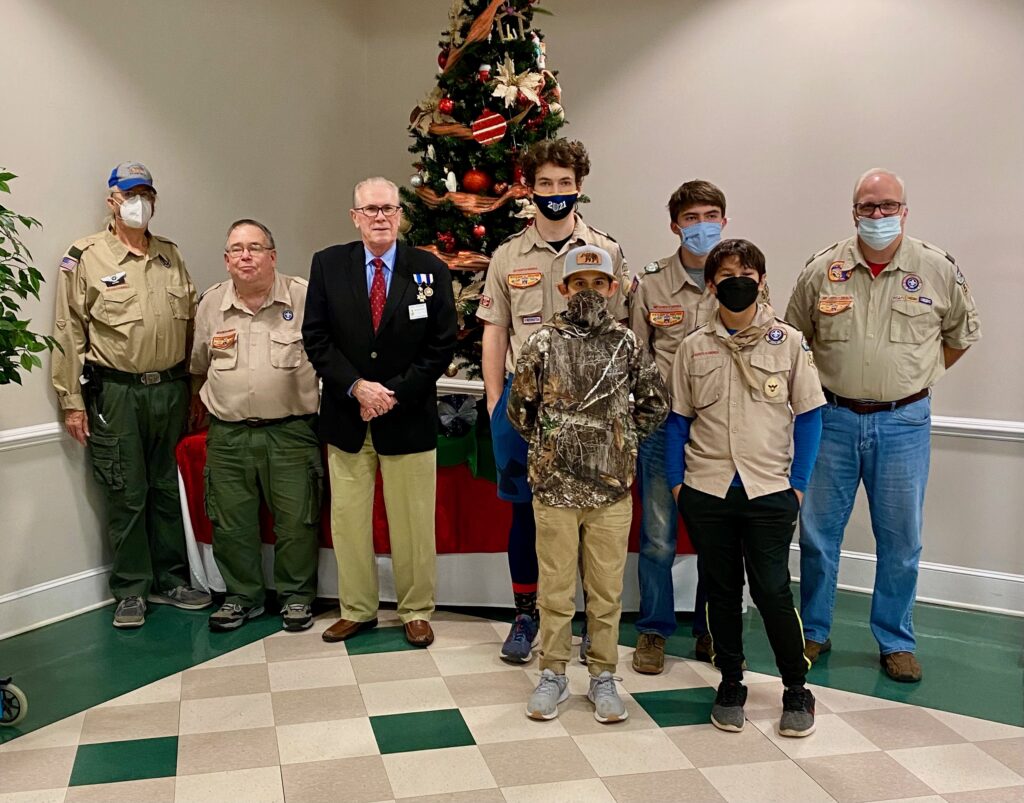 (L-R) Dan Ellis, Assistant Scoutmaster; Charles Fenske, Scoutmaster; Bill Riggan, Registrar, Halifax Resolves Chapter NC SAR; Stephen Falkner; Ethan Graham; Matt Strickland; Rylan Brantley; Ed Strickland, Leader.