Halifax Resolves Chapter Poster Winner Selected
The chapter poster contest participation suffered from the effects of the pandemic this year in terms of quantity, but not quality.  The 28 students of the Halifax Academy 5th grade produced some really great posters about a person or persons in the Revolutionary War.  The winner was Aaron Boone  who produced a great poster about George Washington.  Aaron received a Chapter-Level winners certificate and a check for $100.00.  His poster will now advance to the state contest to be conducted on May 16th at Alamance Battleground.
Aaron's teacher, Ms. Lauren Harris was presented with a Certificate of Appreciation and a check for $50.00.
Wyatt  Crew was the poster Honorable Mention.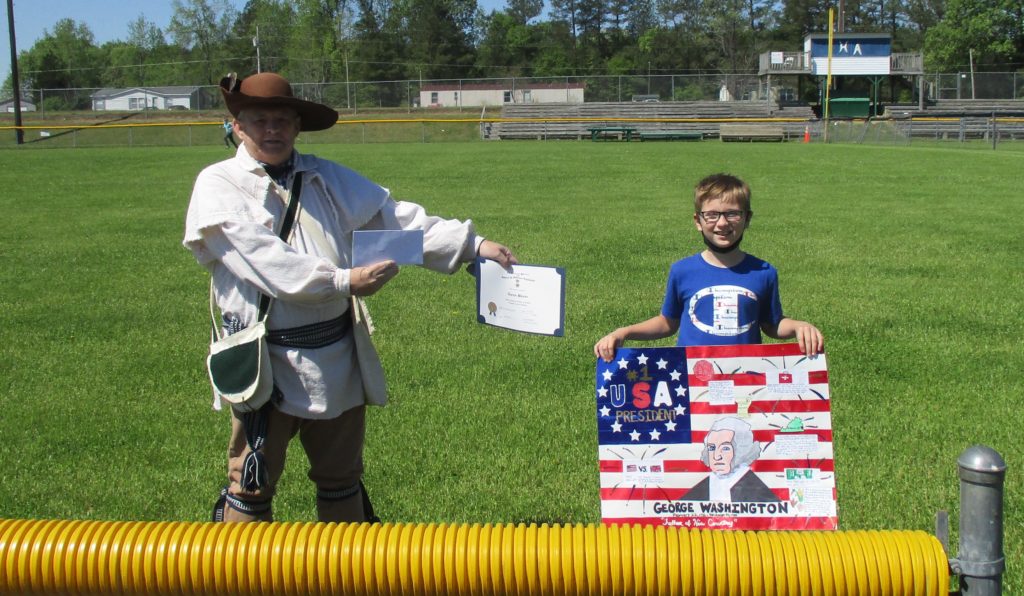 Compatriot Ken Wilson  and Chapter Poster Contest   winner Aaron Boone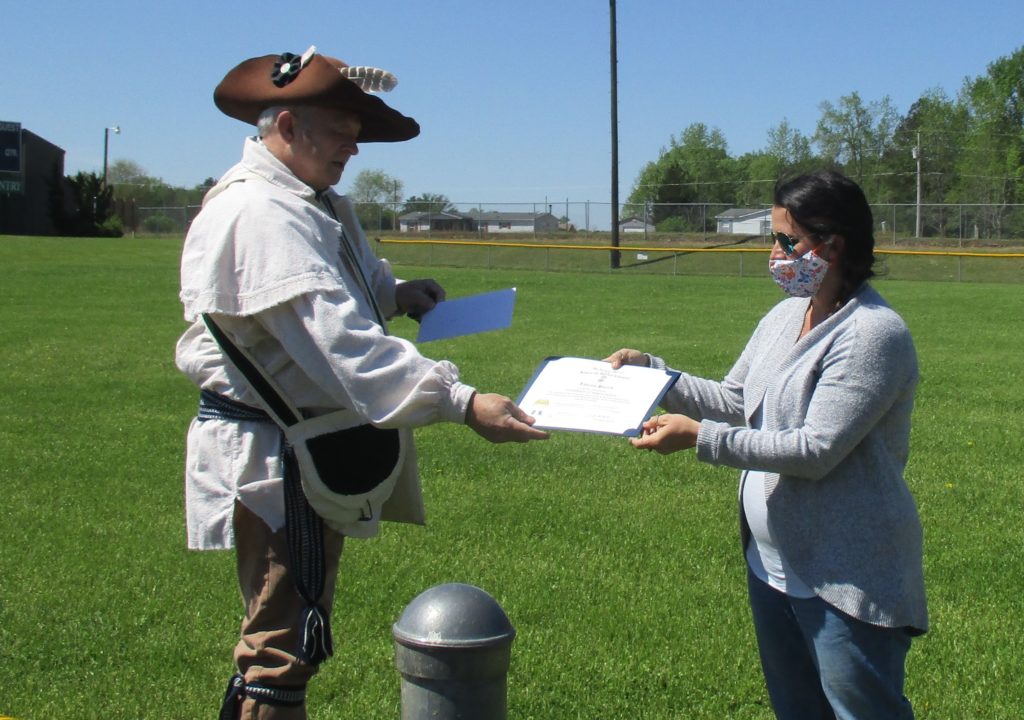 Compatriot Ken Wilson and 5th grade teacher Ms. Lauren Harris