Blue Ridge Chapter SAR Recognizes Toby Linville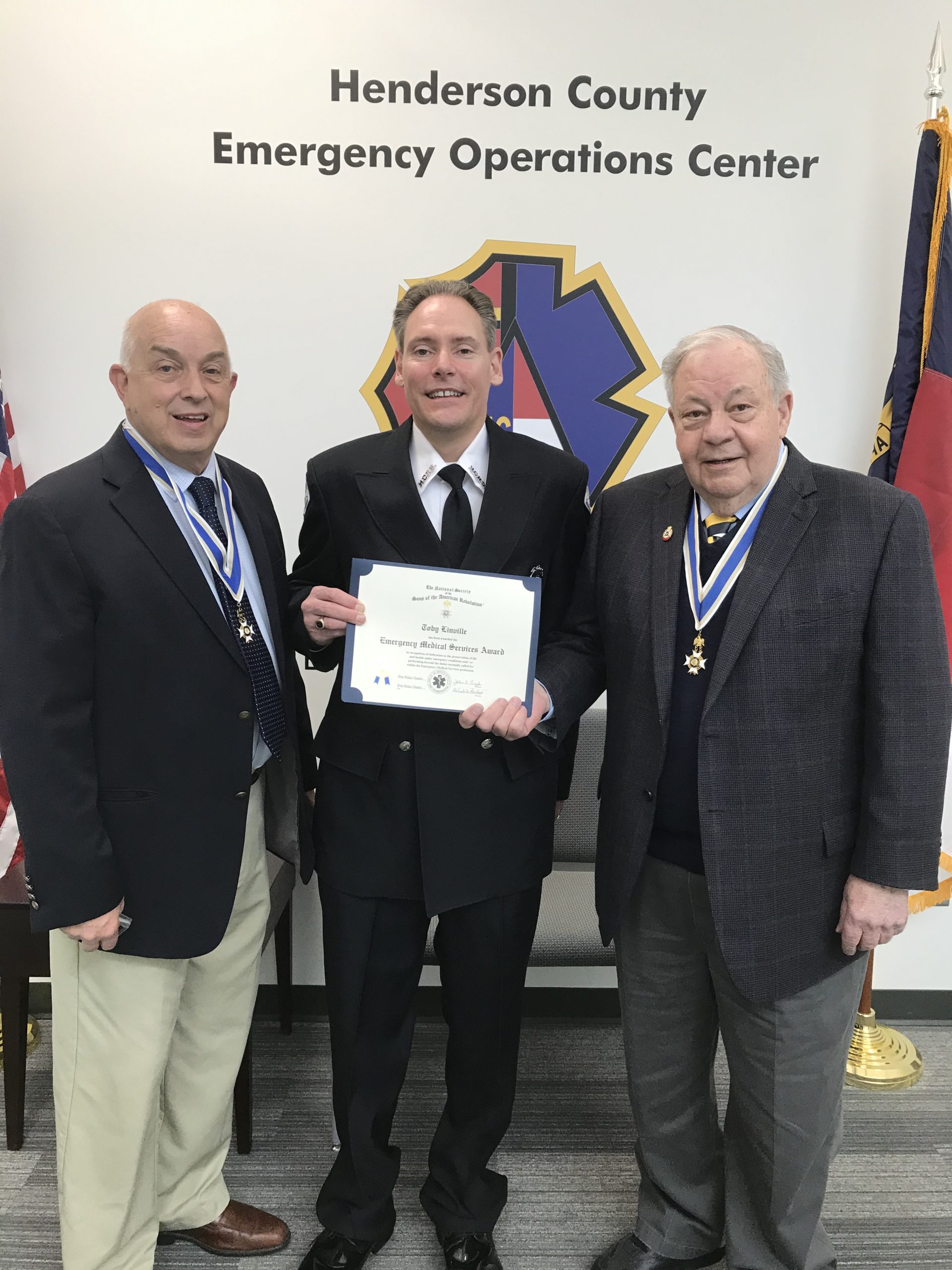 The Blue Ridge Chapter Sons of the American Revolution (SAR) has awarded the Emergency Medical Services Award to Toby Linville of Henderson County.  The EMS Commendation Medal is presented to an individual in recognition of dedication to the preservation of life and health under emergency conditions and/or performing beyond the duties normally called for within the Emergency Medical Services profession. The award is intended for paramedics and certified Emergency Medical Technicians and others in the emergency medical field who have performed an act or service beyond that normally expected.
Toby Linville has served on the Henderson County Rescue Squad since 2005 where he was a former Captain and Chief. As an Emergency Medical Technician and Rescue Technician, Linville is certified in Swift Water Rescue, Ropes Rescue, Vehicle and Machinery Rescue, and in Mountain Search and Rescue.
In addition to those duties, Toby has been Director for Henderson County Code Enforcement since 2005.
Linville holds a Bachelor's Degree in Political Science (concentration in Town, City, and County Management) from Appalachian State University, and a Master's Degree in Public Administration from Appalachian State University.  He is an active member of Carolina Brotherhood annual charity bicycle ride for fallen law enforcement or fire fighters.  The Sheep Dog Assistance Impact Charity for veterans and active police, fire, and EMS responders values his membership, also.
Submitted by: Craig S. Isaacson, President
Blue Ridge Chapter NCSSAR