RRFD Firemen Recognized at City Council Meeting
Roanoke Rapids Fire Department Lt. Ramah L. Long and Engineer Jared O. Lynch were assigned to first responder duty on November 29, 2020 when they were dispatched to 14th street at roughly 0100 hours in reference to a subject not breathing.  Upon their arrival they were able to continue CPR and provide Automatic Defibrillation until EMS arrived.  Once EMS arrived and were able to start administering medications by IV, it was found that the patient had regained a pulse.  With the patient regaining a pulse, Fire and EMS personnel placed the patient on the stretcher and transported them to Vidant North.  The patient, when arriving at Vidant, still had a pulse and care was transferred to emergency room staff.
Lt. Long received an oak leaf cluster for his Life Saving Medal signifying a second award and Engineer Lynch received the Life Saving Medal.  The presentations were made by Halifax Resolves Chapter Compatriot  Ken Wilson and Compatriot /City Council member E. C. Bobbitt.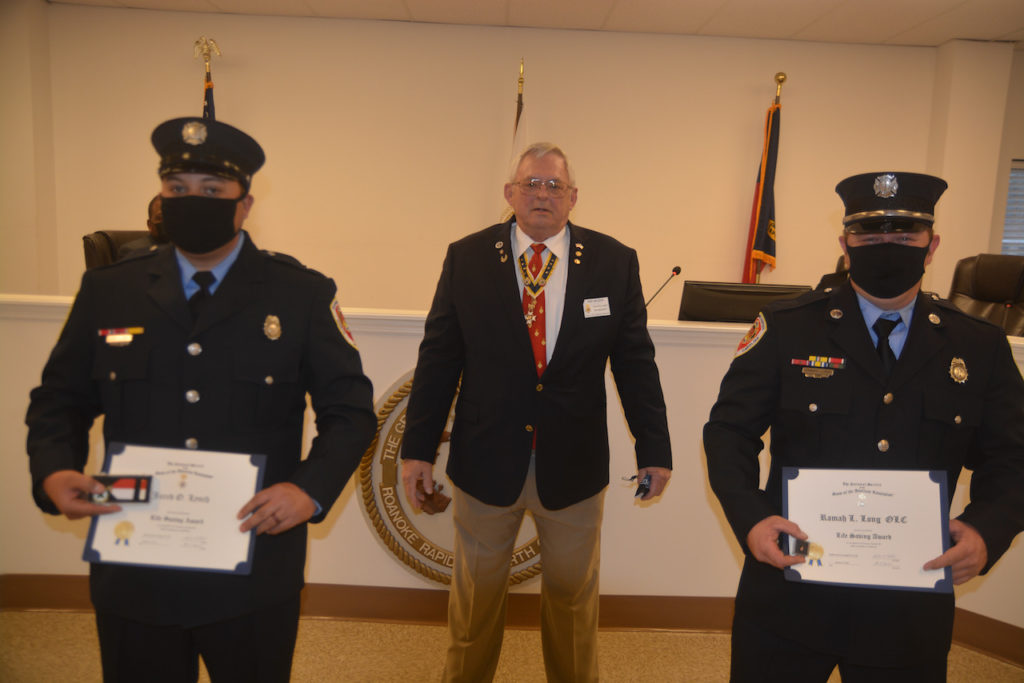 L-R: RRFD Engineer Jared O. Lynch, Compatriot Ken Wilson and Lt. Ramah L. Long