HCSO Deputies Receive Life Saving Medals
Halifax County Sheriff's Department Deputies Lt. Steven Casey and Sgt. Harold Phillips were presented with the Sons of the American Revolution Life Saving Medal recognizing their efforts in saving the life of a town of Halifax resident.
The incident for which these two deputies are being recognized occurred on May 4, 2020 the Halifax County Emergency Call Center received a 911 call from a male requesting help, who stated he couldn't breathe and then finally stated "Help".  Dispatchers determined he was calling from D & D Garage in the town of Halifax and dispatched a deputy and EMS.  Lieutenant Steven Casey was closer and immediately responded to find the gentleman unresponsive and lying on the ground outside of the garage.  After providing an update to Central Communication to inform this was a "Code" and to step-up EMS, he began CPR.  Shortly thereafter, Sergeant Harold Phillips arrives and assisted Lt. Casey with CPR until EMS arrived and took over CPR.  After being loaded into the ambulance, EMS determined the gentleman had a pulse and was transported to Vidant North Hospital in Roanoke Rapids.  This gentleman survived this life-threatening incident largely due to Lieutenant Casey and Sergeant Phillips' quick actions and training.
The presentations were made by Halifax Resolves Chapter members Ken Wilson and Sheriff Wes Tripp.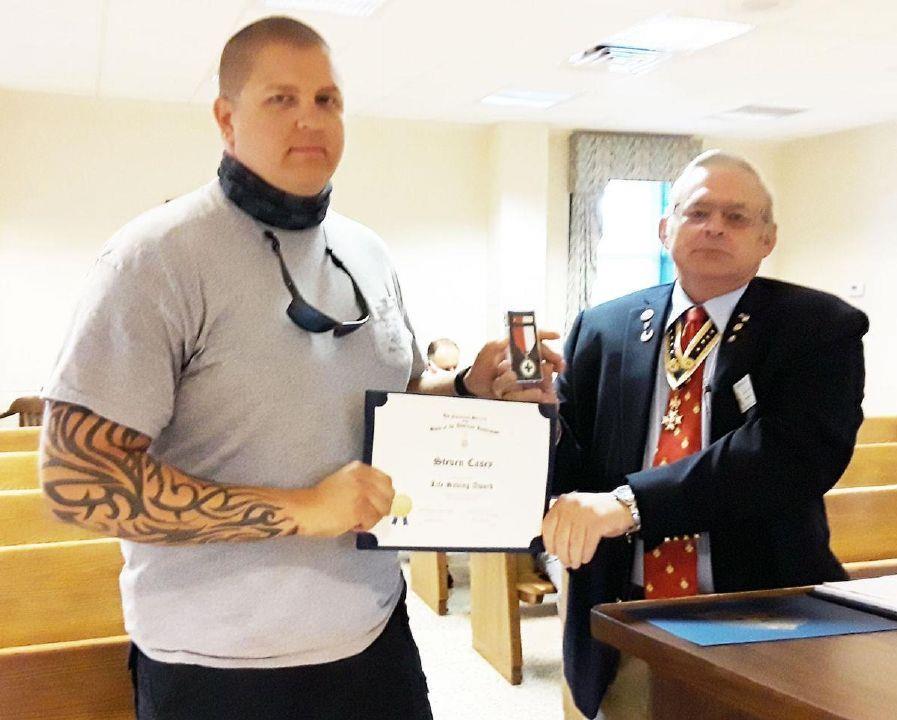 HCSO Deputy Lt. Steven Casey and Halifax Resolves Member Ken Wilson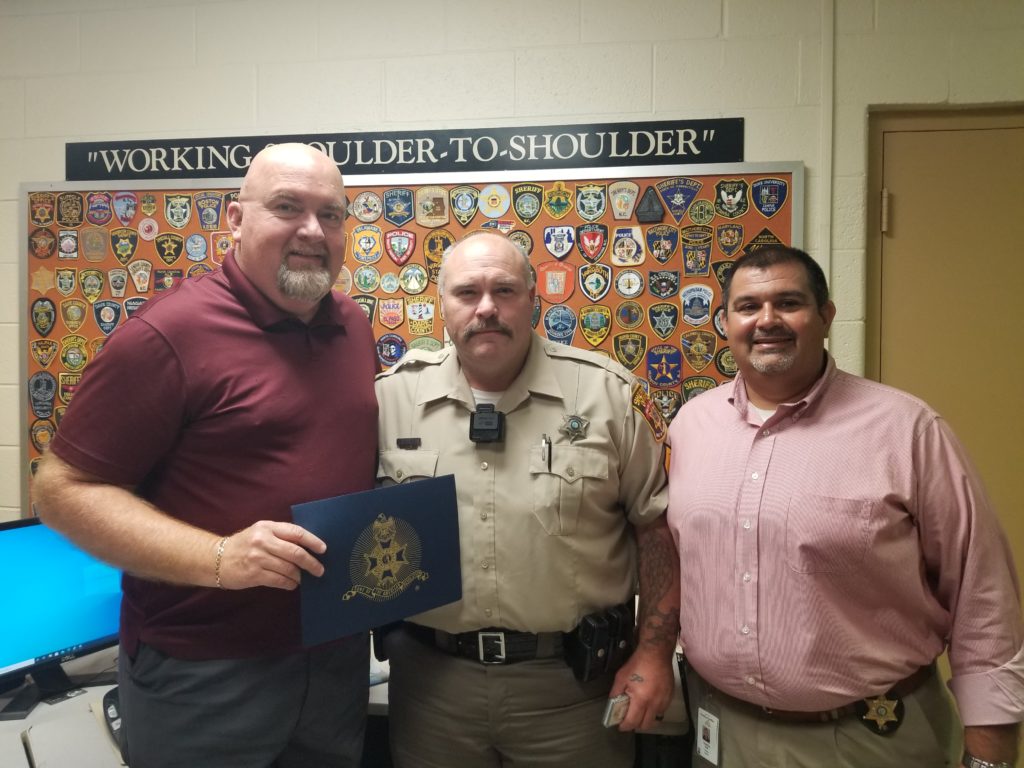 Halifax County Sheriff Wes Tripp, Sgt. Harold Phillips, Chief Deputy Scott Hall