Carlisle Wins National SAR Brochure Contest
The National Society of the Sons of the American Revolution recently announced the winner of the Sgt. Moses Adams Middle School Brochure Contest.  Jacey Carlisle, a former Chaloner Middle School student, was this year's winner with a brochure written in support of the Bill of Rights. For her efforts, Jacey received a winner's certificate and a check for $375.00.  She was sponsored by the Halifax Resolves Chapter NC SAR. Chapter member Ken Wilson made the presentation on behalf of the National Society.
Congratulations should also be given to Ms. Carlisle's Social Studies teacher, Mr. James R. Rook.  A student in Mr. Rook's class has won the NC SAR Brochure Contest in 2017, 2018, 2019 and 2020. The 2018 winner, Madison Elias, also won the National Contest.  Kudos to Mr. Rook.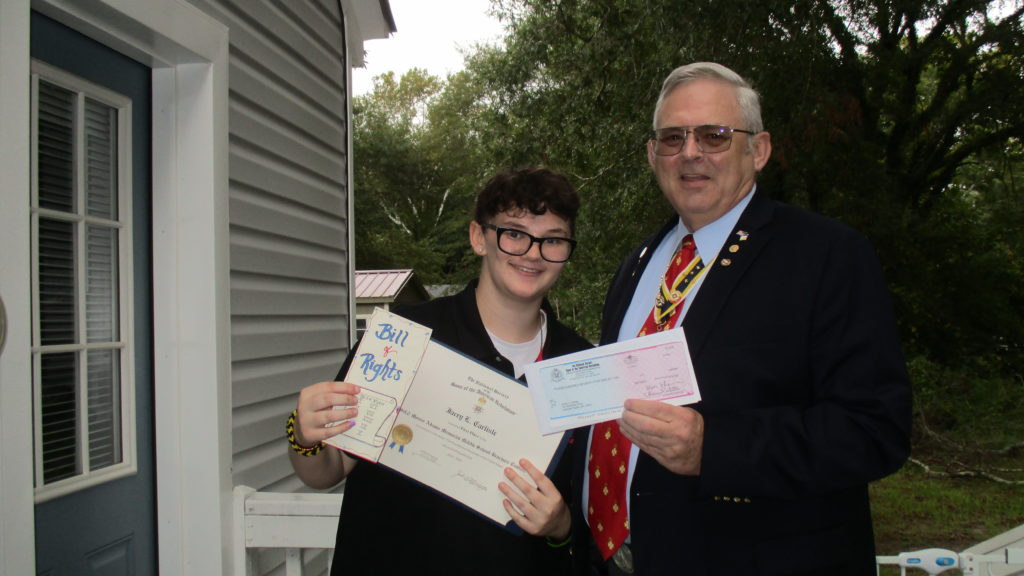 National Brochure winner Jacey Carlisle and HRC member Ken Wilson