Firemen Recognized with Life Saving Medals
The Halifax Resolves Chapter of the Sons of the American Revolution recognized Roanoke Rapids firefighters with the SAR Life Saving medal Tuesday night during city council's meeting.  Roanoke Rapids Fire Chief Jason Patrick had nominated these individuals for the award.
On Christmas Day 2019 Firefighters Dylan Clark and Vincent Mollicone responded to an unresponsive patient on Fourteenth Street. Both firefighters began administering life-saving procedures. Clark conducted chest compressions while Mollicone provided ventilation. Both continued while EMS arrived and assisted.  After a few minutes of continued compressions and ventilations the patient regained respirations and a strong pulse.  The patient was then transported by EMS to Vidant North Hospital.
On May 21 Lt. Brandon Shearin and Firefighter Jeffery Brown were dispatched to Monroe Street to a call a woman was unconscious and not breathing.  Firefighters immediately started CPR. After minutes of CPR and administering a shock to the patient, she regained and sustained a pulse.  Once the patient was stable EMS transported her to Vidant North Hospital.
Compatriot Ken Wilson and Compatriot/City Councilman E.C. Bobbitt made the presentations.
photos courtsey rrspin.com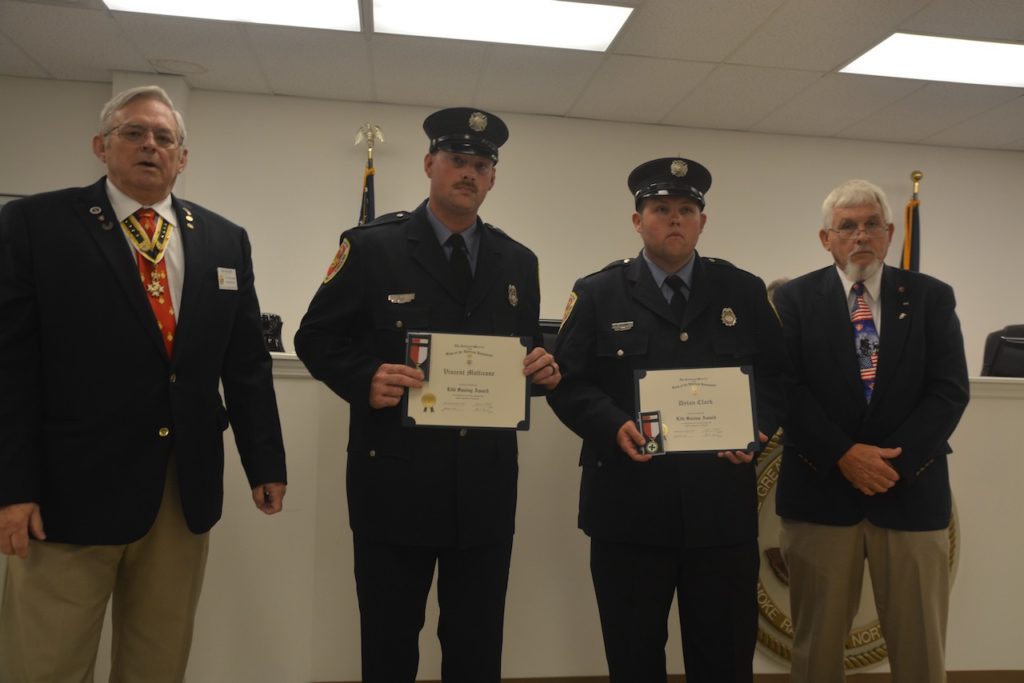 L-R: Ken Wilson, Vincent Mollicone, Dylan Clark and E. C. Bobbitt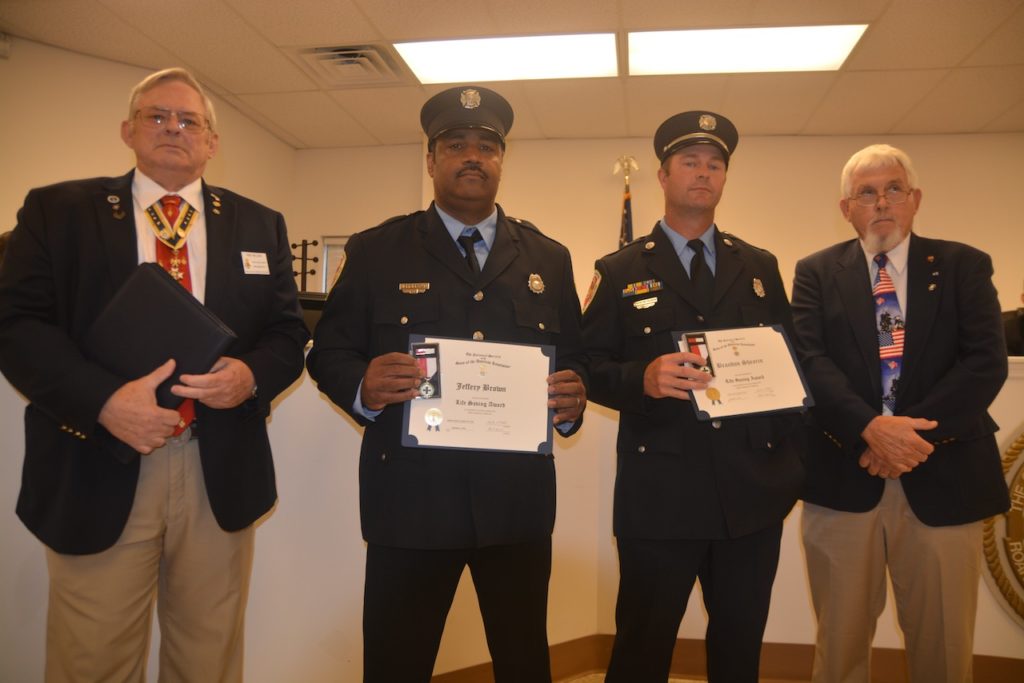 L-R: Ken Wilson, Jeffery Brown, Brandon Shearin and E. C. Bobbitt