Blue Ridge Chapter Color Guard in Charters of Freedom Dedication
The Blue Ridge Chapter Color Guard of the Sons of the American Revolution had the honor of taking part in the presentation for the Charters of Freedom Dedication at Veterans Memorial Park in Columbus, North Carolina on September 17, 2019.
These Charters honor and memorialize the three most significant documents that helped launch a fledgling nation in the 18th Century and still affect our lives and freedoms today. The Charters of Freedom are the Declaration of Independence, the United States Constitution, and the Bill of Rights. This initiative, supported by Foundation Forward, Inc., has dedicated itself to making all three of these documents available to local citizens who may not have the opportunity to personally visit the original charters displayed at the National Archives in Washington, D.C.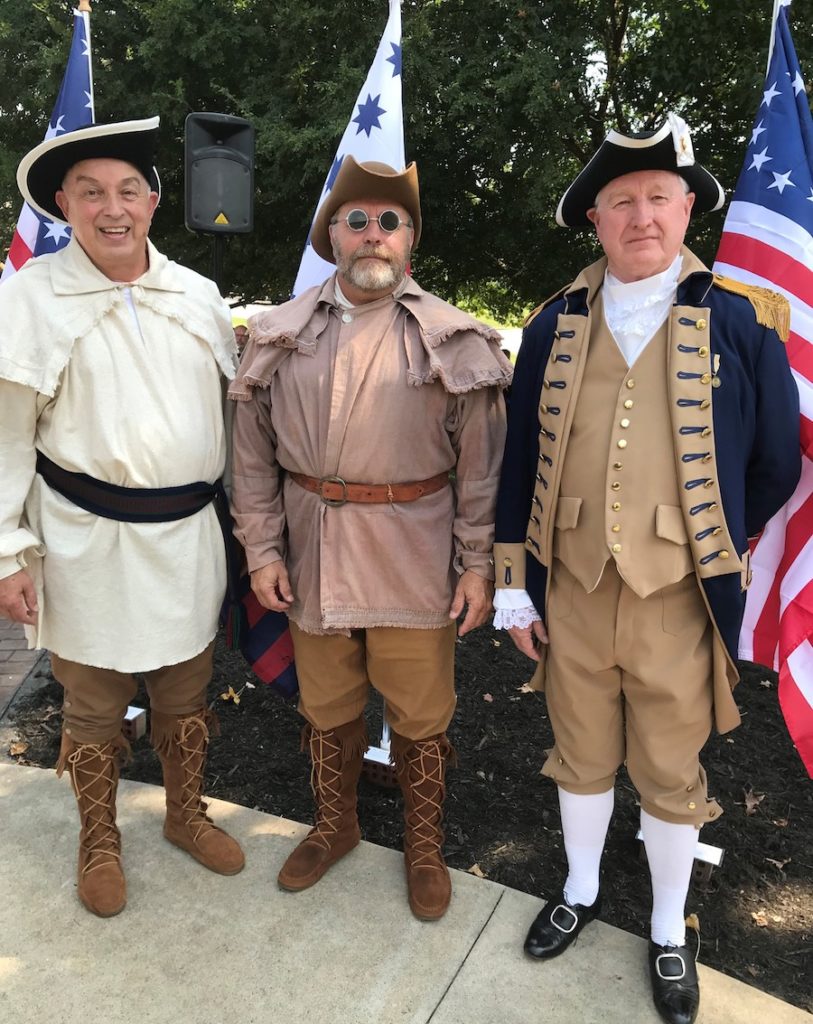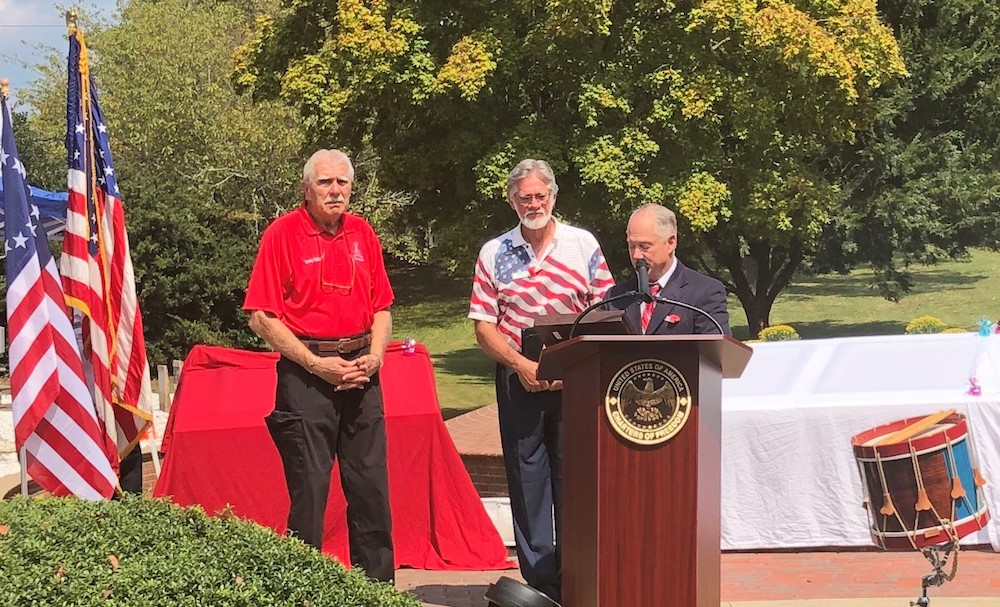 "To have the opportunity to parade flags that were a part of our nation's heritage at this critical time in history is an absolute honor.", said Craig Isaacson, Vice President of the Blue Ridge Chapter of the SAR and a member of the Color Guard. "This setting, and others around Western North Carolina like it, provides an active, hands-on educational supplement to students in the community.", he added. "We welcome the opportunity to add historical perspective to events that help our children and their family members understand just how special this country is and what sacrifices were made to create it."
In the American Revolution, American Patriots fought under several flags. Most notable to this region's battles were the Betsy Ross flag, the Battle of Cowpens flag, and the flag for the Battle of Guilford Courthouse, NC. Carrying the historic flags used by Carolinians in the War for Independence at the ceremony were Ron Chapman (Lake Toxaway), Craig Isaacson (Hendersonville), and Larry Chapman (Brevard).