Gen. George Washington Chapter at Halifax Resolves
Another beautiful but windy, April 12th in Halifax saw Chapter President George Strunk along with Vice President Ron Jones and Chapter Color Guard Commander Kenny Smith muster for the 243rd Anniversary of the Halifax Resolves.
George led the Color Guard for the posting of the Colors and Ron presented the Chapter Wreath while George and Kenny formed the Honor Guard for each presentation.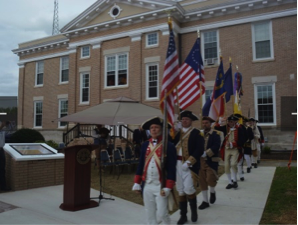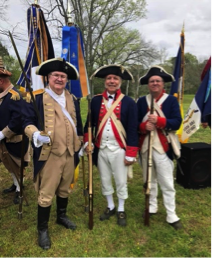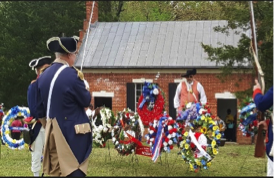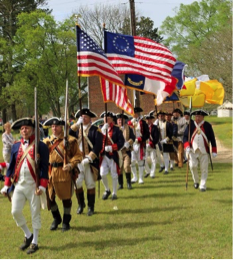 Ron, George and Kenny posed for a post event photo before lunch. George led the State Color Guard at the Founding Documents dedication ceremony at the Halifax Courthouse following lunch.