Halifax Resolves Installs New Officers
At the annual meeting of the Halifax Resolves SAR Chapter, a new officer corps was installed by NC SAR President SMS George K. Strunk, USAF (ret). Mr. David Gammon was installed as the new Chapter President; Mr. Geoff Pittard as Vice President; Mr. Steve Avent as Sec./Treas./Registrar and Rev. Duncan H. Jones as Chaplain.
During the meeting, outgoing Chapter President Ken Wilson presented several awards. Certificates of Appreciation were presented to the Ladies of the Halifax United Methodist Church for their support of the chapter over the preceding year.  Mr. Geoff Pittard was also presented a Certificate of appreciation for his support of the chapter at several events.
Bronze Good Citizenship Medals were presented to Compatriots J. Rives Manning and E.C. Bobbitt.
Bronze Roger Sherman Medals (1st OLC) were presented to Mr. David Gammon, Mr. Steve Avent and Rev. Duncan H. Jones.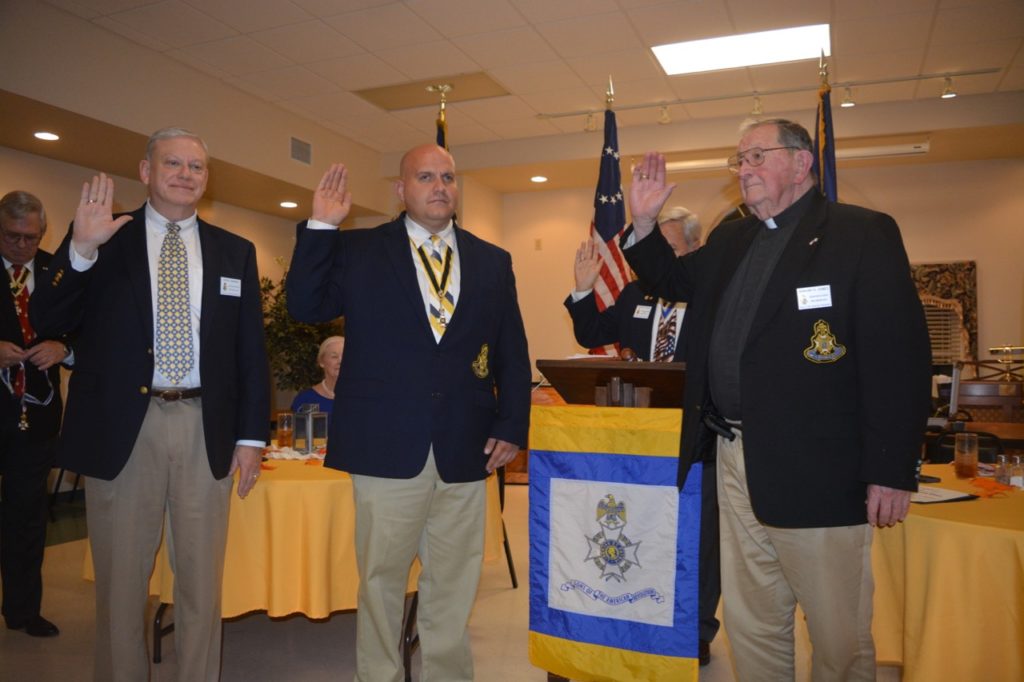 photo courtesy rrspin.com
Mr. David Gammon, Mr. Geoff Pittard, Rev. Duncan Jones. Not shown Mr. Steve Avent