Halifax Resolves Chapter Participates in Veterans Day Program
The Halifax Resolves Chapter was one of the sponsors of the Veterans Day ceremony conducted at Veterans Park in Roanoke Rapids.  Past Chapter President Ken Wilson presented the Veterans Day Proclamation written by NSSAR President-General Larry T. Guzy to the gathering.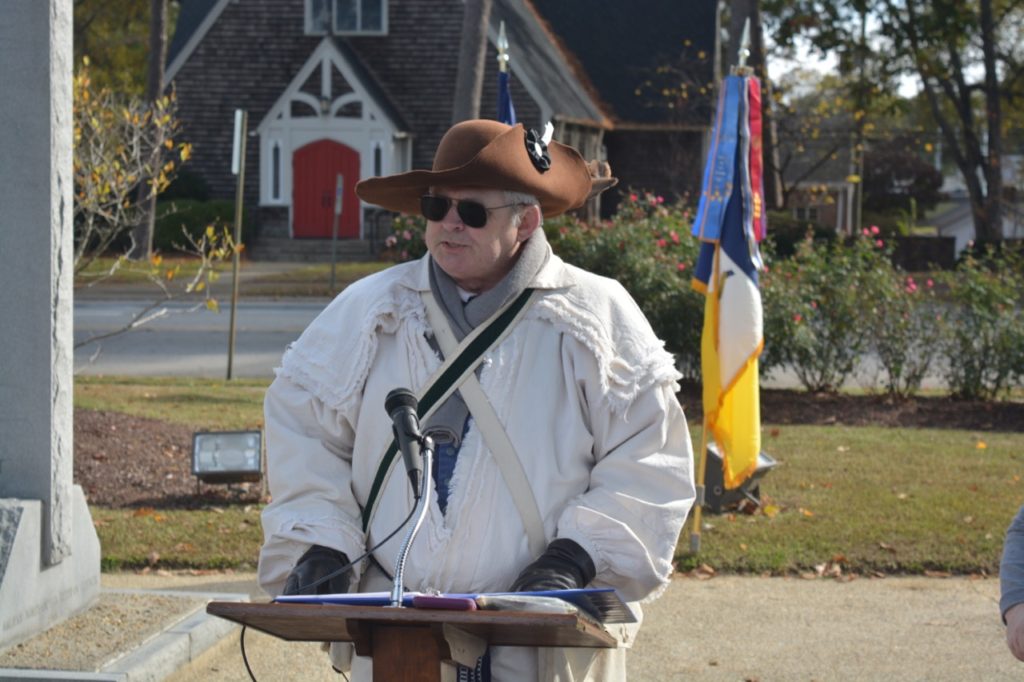 photo courtesy rrspin.com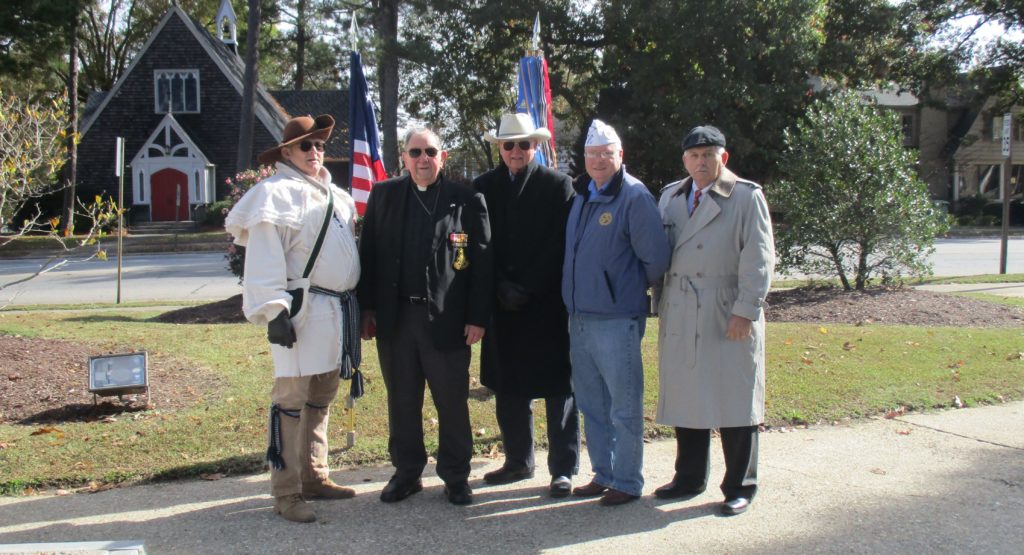 Chapter members Ken Wilson, Rev. Duncan Jones, Compatriots J. Rives Manning  and E.C. Bobbitt were joined by AmVets Department of North Carolina Commander Keith Hutchins (second from right) for a group picture.