241st Anniversary of the Halifax Resolves Celebrated
The Halifax Resolves Chapter NC SAR hosted the 241st anniversary celebration of the adoption of the Halifax Resolves on April 12th in Historic Halifax, NC.  NSSAR Secretary-General Mr. Larry T. Guzy attended and was the guest speaker.  NSSAR South Atlantic District Vice President General Dr. Lawrence G. Fehrenbaker, NSSAR Genealogist John D. Sinks, SAR Foundation President Dr. Samuel C. Powell, NC SAR President LTC Gary O. Green, USAF (ret.), VASSAR 3rd Vice President Mr. Bill Schwetke and NCSCAR President Ms. Mary Lee Howell were also in attendance.  Mr. Daniel L.  Hopping, President of the NC Sons of the Revolution was in attendance along with members of the NC SR Color Guard. Attendance also included compatriots from North Carolina, South Carolina, Georgia, Florida and Virginia.  Local DAR and CAR chapters/societies were represented.  AmVets Department of NC Commander Mr. Randy Ferguson represented the veteran community. Halifax County Manager Mr. Tony Brown and Halifax County Board of Commissioners Chairman Mr. Vernon J. Bryant welcomed all the attendees and guests to the event.  For the first time, students of the Halifax Academy 5th grade class rendered honors by placing small U. S. flags in the Halifax Resolves Chapter wreath honoring the Patriot ancestors of three of the students.  The North Carolina Sons of the Revolution fired a volley honoring all Patriots.  A luncheon followed at the Halifax United Methodist Church.
A pre-event reception was held April 11th at the Hilton Garden Inn & Suites in Roanoke rapids, NC followed by dinner at Ralph's Barbecue in Weldon, NC.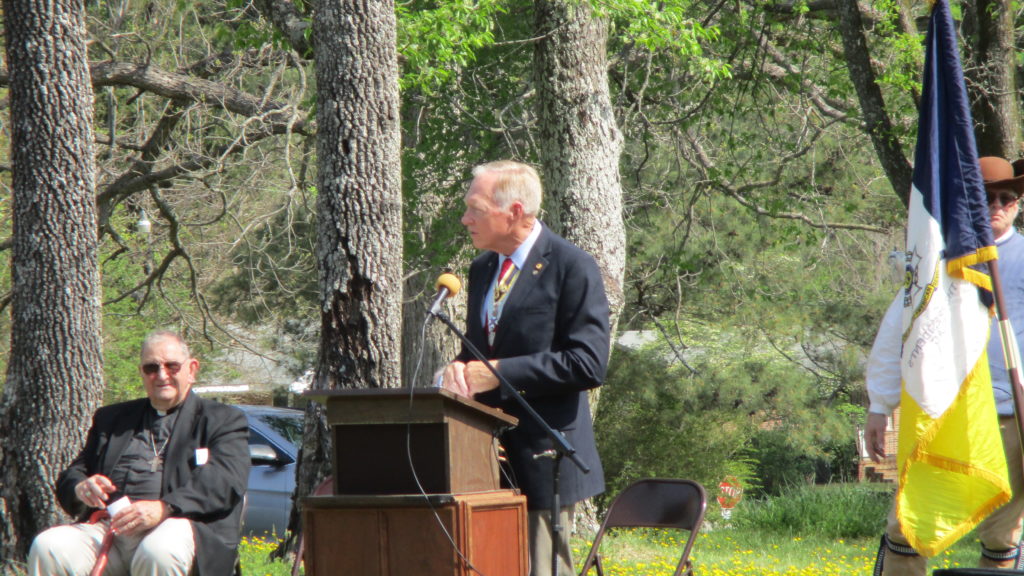 Secretary-General Mr. Larry T. Guzy addresses the gathering at Halifax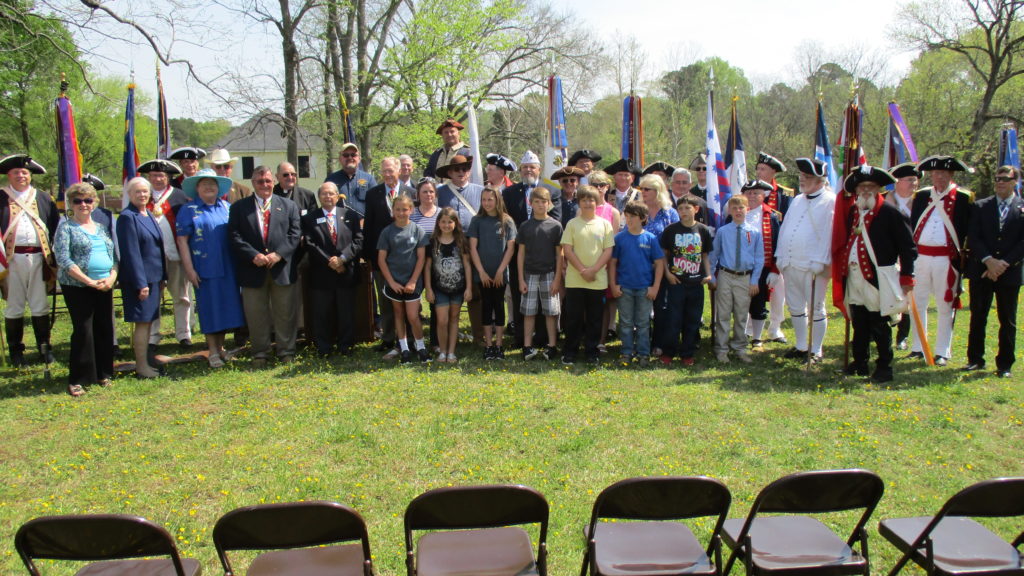 Participants at The Halifax Resolves Celebration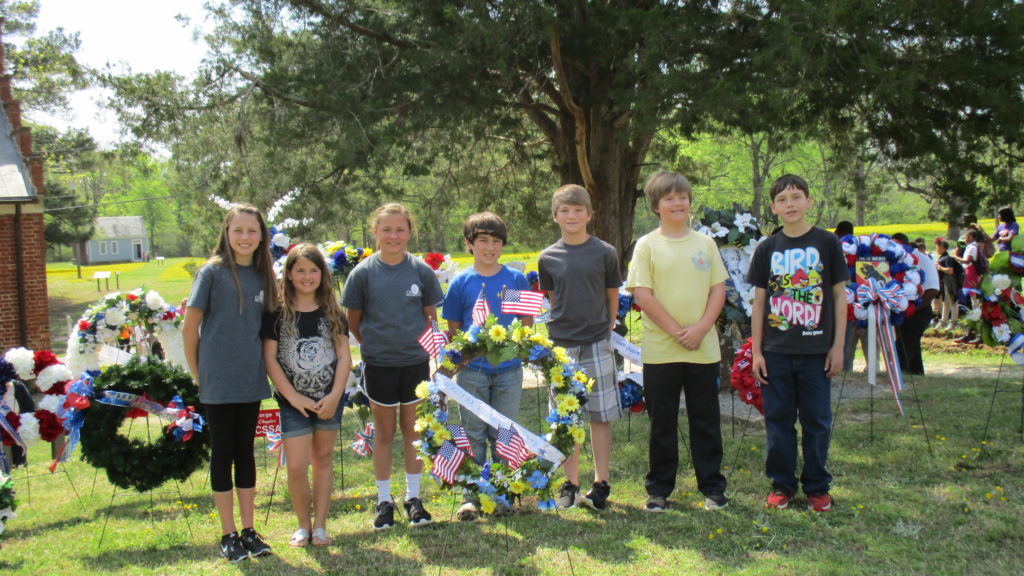 The Halifax Academy 5th grade class