Mecklenburg Chapter Wreaths Across America
The Mecklenburg chapter assisted in hosting the first Wreaths Across America event held in the Greater Charlotte area at Forest Lawn East Cemetery today.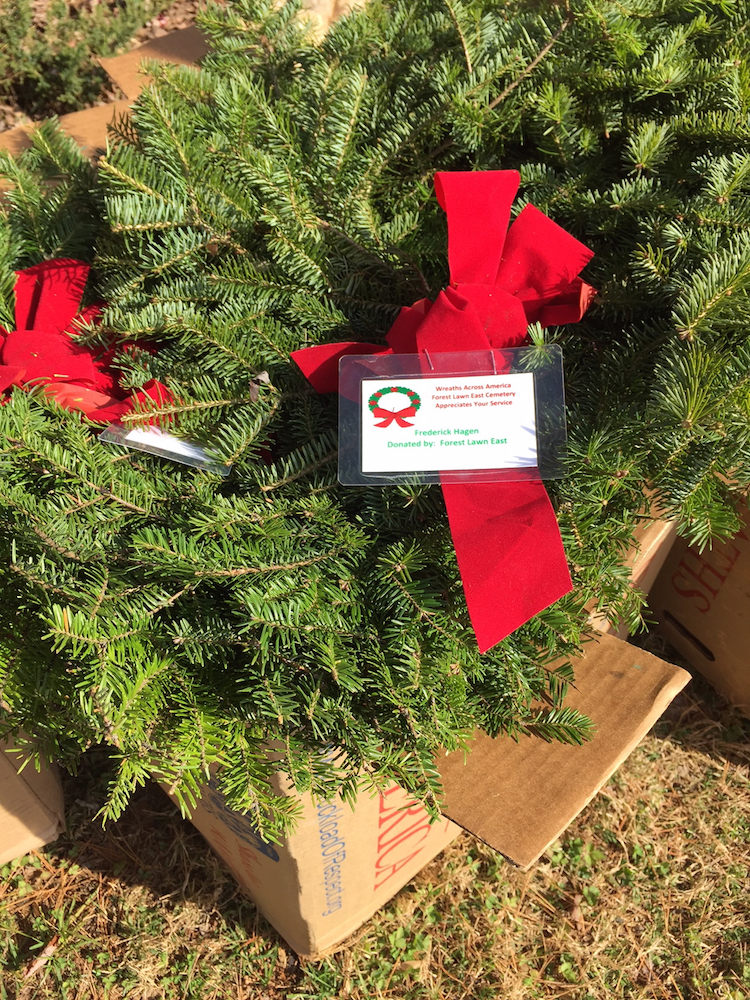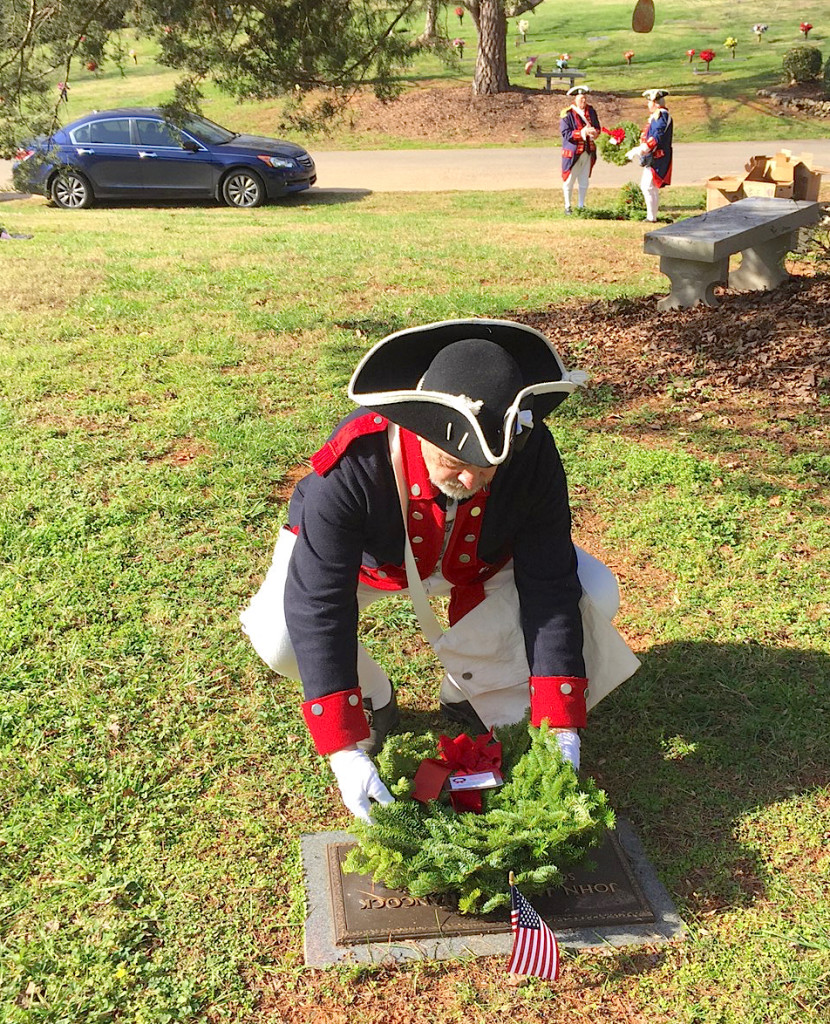 "This one event quickly became one of my top SAR events today as we helped place 77 wreaths in our assigned Garden of Peace," said Mecklenburg chapter secretary Neil Hohmann. "This is such an honor to be a part of the ceremony and then move to the cemetery and place these wreaths for those who have served our great Nation and are in their final resting place."
The SAR worked with the Indian Trail Boy Scout unit in placing the wreaths across our section of Forest Lawn East Cemetery.
"Carrying each wreath to each Veteran's gravesite was, for me, a walk of honor," said chapter vice president Ken Luckey. "We were formal in our delivery and placement of each wreath, including a salute to the Veteran."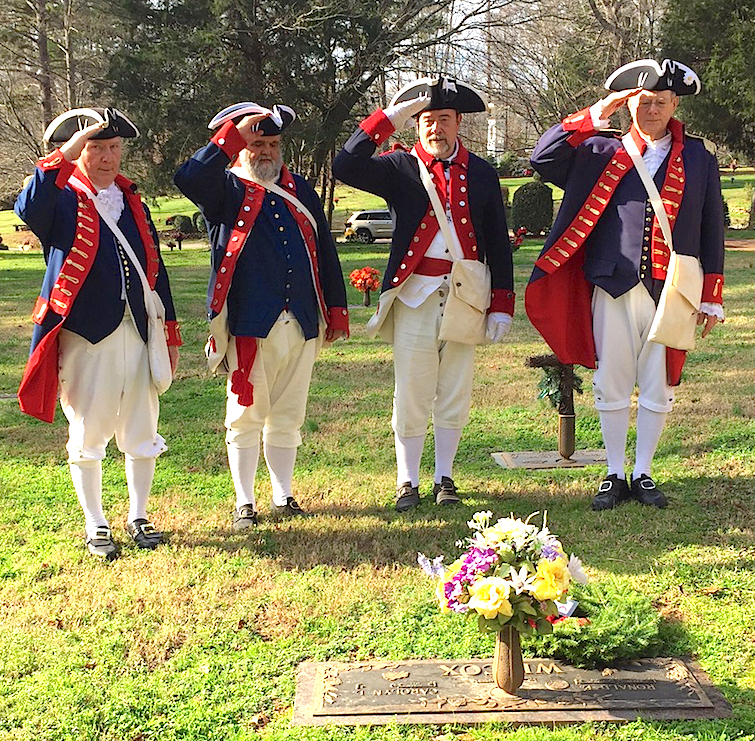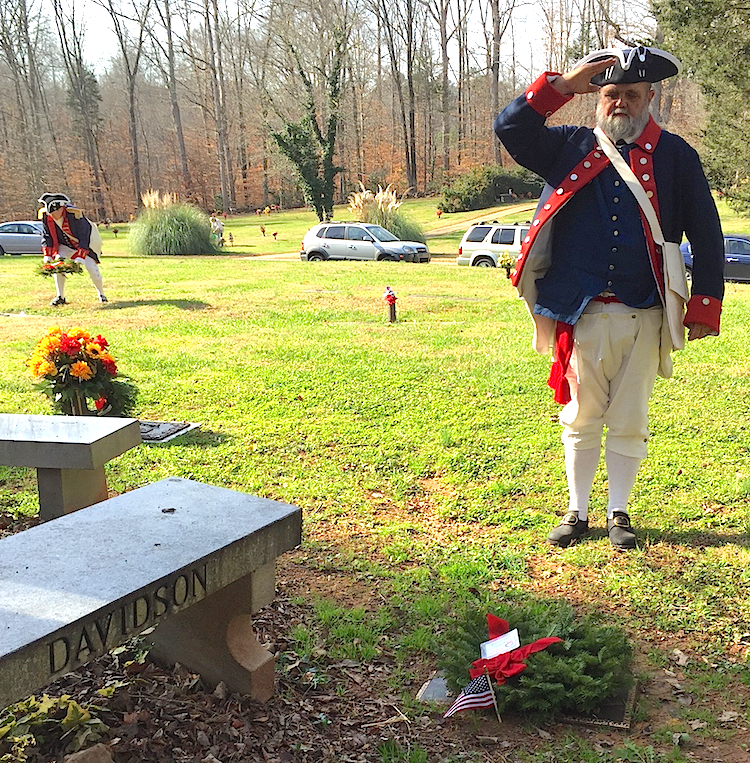 The chapter is already planning for a larger role in the annual Wreaths Across America event for 2016.