235th Anniversary of the Battle of Shallow Ford
The Bethabara Chapter hosted the 235th Anniversary of the Battle of Shallow Ford on the Yadkin River in Huntsville, NC, on October 10, 2015. Color guardsmen in colonial uniforms came from around the state to attend the ceremony.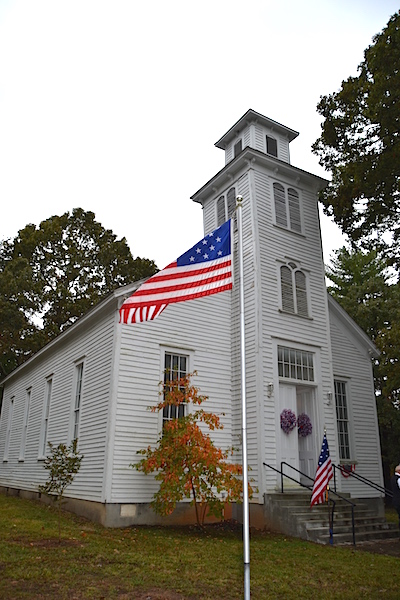 On October 14th, 1780, "about 350 Patriot militiamen from North Carolina and Virginia, commanded by Maj. Joseph Cloyd, defeated a large band of Tories numbering between 400 and 900," said Bethabara Chapter President Fred Learned. This large Tory force had gathered in Surry County where they had killed the Sheriff and plundered the countryside for weeks. They had just crossed the Yadkin River attempting to join up with Cornwallis' army in Charlotte when the battle ensued. News of the victory at the Shallow Ford spread quickly and greatly encouraged the Patriots. The Tories never again gathered in such numbers.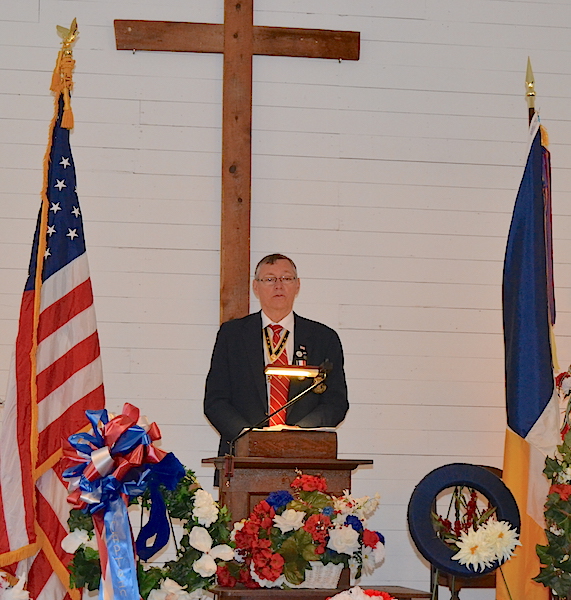 "The Battle of Shallow Ford has long been overlooked by historians," added Learned. "Recent research shows that, at the time, it was a significant victory for the Patriot forces." Occurring exactly one week after the more famous Patriot victory at Kings Mountain, combined, these two battles helped turn the tide of the War for Independence in North Carolina to the Patriots' advantage.
Following the Patriot victory at Kings Mountain on October 7th, 1780, Lord Cornwallis decided to retreat from Charlotte. Six months later on February 9th, 1781, the same Shallow Ford was used by the British Army led by Lord Cornwallis to cross the Yadkin River on the famous "Race to the Dan" in his failed attempt to catch the American Army led by General Nathanael Greene.
The speaker for the event was Randell Jones, the popular historical author, storyteller and Road Scholar who spoke of "The march of the prisoners after Kings Mountain."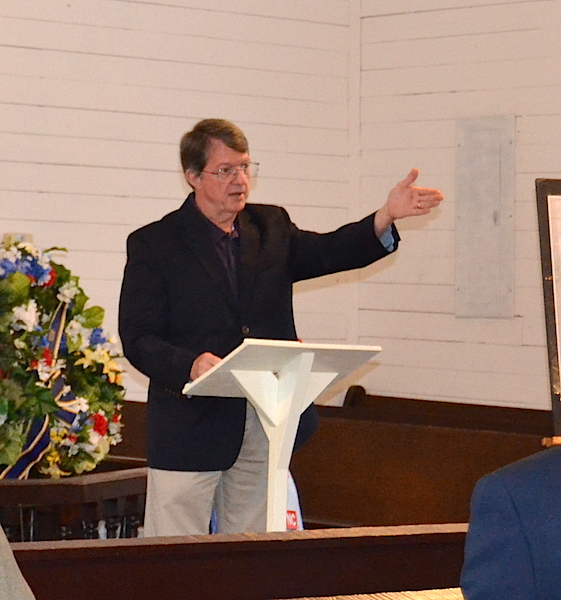 "Randell is a phenomenal researcher and speaker about Revolutionary War events and people across North Carolina," said Learned. "He has served as the past President of the Overmountain Victory Trail Association and is a much sought after expert for the accurate history of Kings Mountain, Daniel Boone, the Overmountain Men and just about every battle in North Carolina."