Thomas Jefferson Visits Charlotte for President's Day Dinner
SOLD OUT!
NO TICKETS LEFT!
The Mecklenburg chapter will welcome back Thomas Jefferson as our special President's Day Community Dinner speaker on February 15, 2018 in Charlotte, NC at the Hilton Charlotte Executive Park Hotel.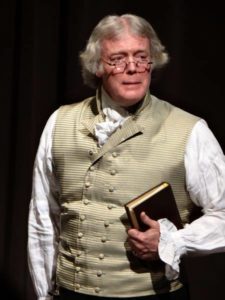 Historical actor Bill Barker presents an enlightening, informative and educational look at the life of the 3rd U.S. President as it might have been told by Mr. Jefferson himself. Mr. Barker brought Thomas Jefferson to us 6 years ago as our very first President's Day Dinner guest.
Born and raised in Philadelphia, Mr. Barker's interest in Thomas Jefferson reaches back to his youth. He enjoys researching the American world Jefferson knew with an interest in the role the man played and continues to play in our American identity. He has portrayed Thomas Jefferson in a variety of venues since his first appearance at Independence Hall in Philadelphia in 1984. He first came to Williamsburg in the spring of 1993 to perform as Jefferson in a film made to honor Ambassador and Mrs. Walter H. Annenberg. He has continued to appear as Jefferson for Colonial Williamsburg, and assists in the development of Jefferson programs for the Foundation.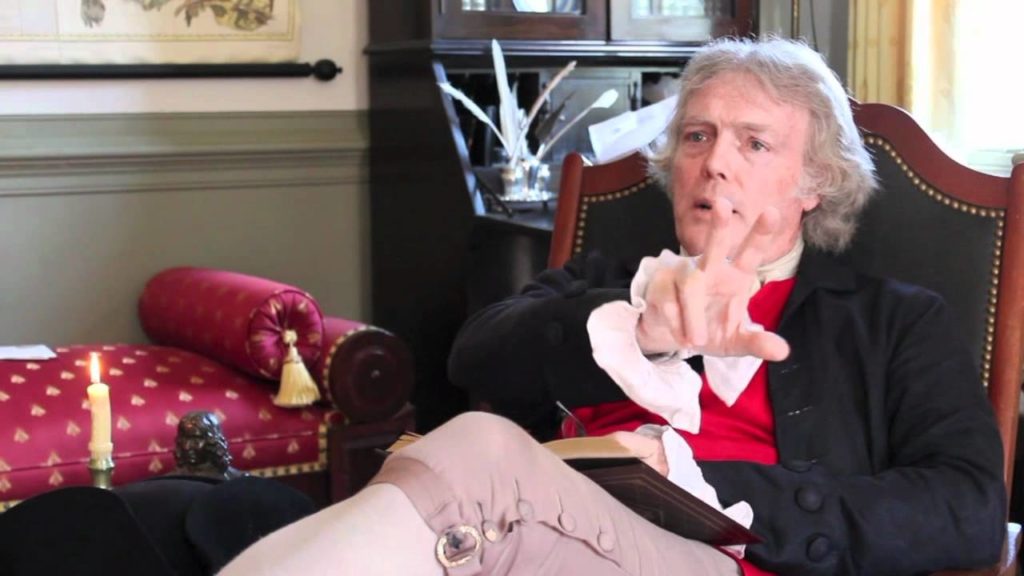 This special President's Day event in Charlotte is perfect for all ages, groups, families and anybody who loves American history!