Several members of the Halifax Resolves Chapter are available to speak to your group on topics relating to history, genealogy, the Revolutionary War, the SAR, and others. If you are interested, please contact us for details.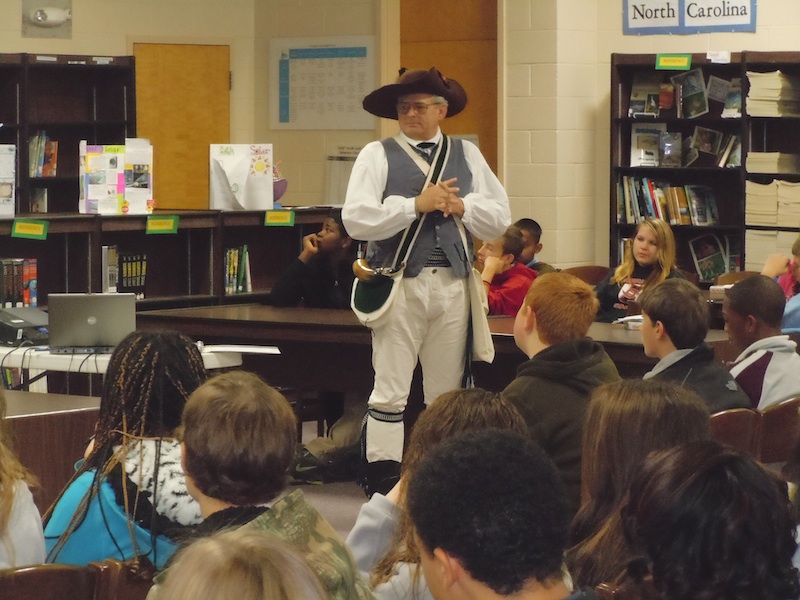 Member Name, Topics
Ken Wilson:  U.S. Flag History, Etiquette & Folding; From Mecklenburg to Halifax; Halifax and the Revolution; the SAR: an Overview; the Battle of Kings Mountain; the Battle of Cowpens; Nathaniel Macon; the 21 Gun Salute. Most presentations are made in the dress of a Colonial militia member.  Email Ken Wilson. Download Speaker Ken Wilson's Biography.
Steve Avent: the SAR, the Southern Campaign of the Revolutionary War, genealogy research. Contact Steve Avent.