Free Educational Video of NC Patriots at the Battle of Kings Mountain
The Overmountain Victory National Historic Trail presents a free 40-minute video on YouTube on the "North Carolina Patriots at the Battle of Kings Mountain."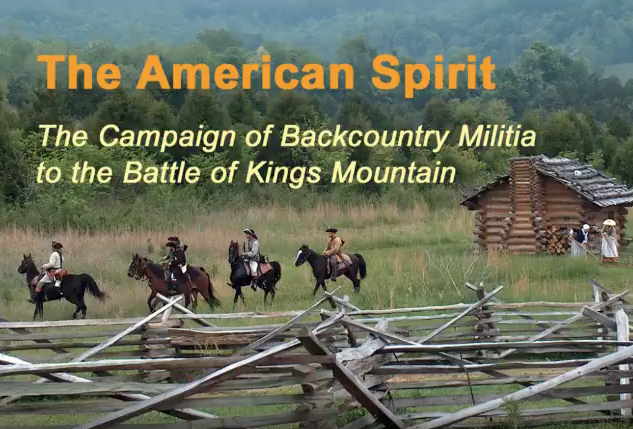 The free 40-minute video tells the story with music, maps, artwork and images of reenactors portraying 18th century backcountry militia and soldiers.
Follow in the footsteps of the Overmountain men and the backcountry militia during the American Revolution as they pursue British Major Patrick Ferguson who threatened to invade their homeland. The patriot victory at Kings Mountain turned the tide of the American Revolution!
The 250th anniversary of the American Revolution begins now with the Stamp Act of 1765. And, as you know, April is the 240th anniversary of North Carolina being "First in Freedom" with the Halifax Resolves of April 12, 1776.
This information and flyer courtesy of author and storyteller Randell Jones of Daniel Boone Footsteps in Winston-Salem, NC. You can visit the website at www.danielboonefootsteps.com or contact Randell Jones at . Randell is a great friend of the SAR and has spoken at so many SAR events across North Carolina.