Revolutionary War Muster Days at Halifax
The Albemarle and Halifax Resolves Chapters were co-sponsors of the Revolutionary War Muster Days in Halifax.  Albemarle Chapter President Chris Grimes along with some re-enactors demonstrated the loading and firing of Chris's 2 pound cannon.  Chris acted as the Gun Captain directing all the activities as he explained what was happening to the public who had gathered to watch.
This is becoming an annual event at the Historic Halifax site and will continue to grow under the direction of new site manager Bob Bemis.  In the future, Bob hopes to bring in the necessary personnel to reenact the occupation of Halifax by General Cornwallis as he moved north to Yorktown.  For more information go to www.rrspin.com.   Photos courtesy Lance Martin – www.rrspin.com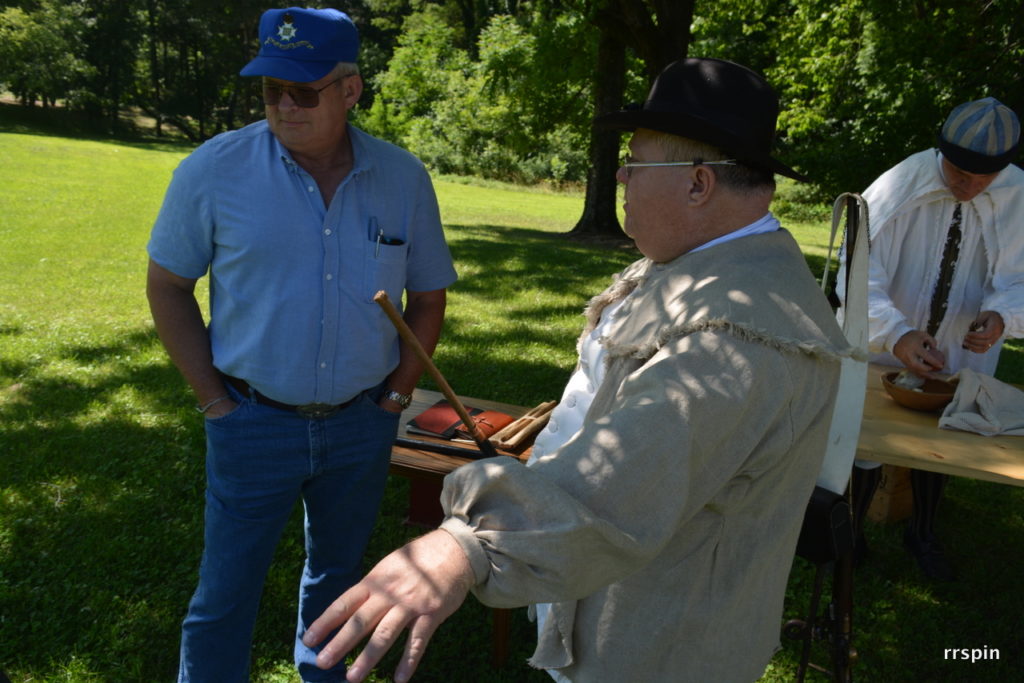 Halifax Resolves President Ken Wilson listens as Albemarle President Chris Grimes explains some of the finer points of the cannon operations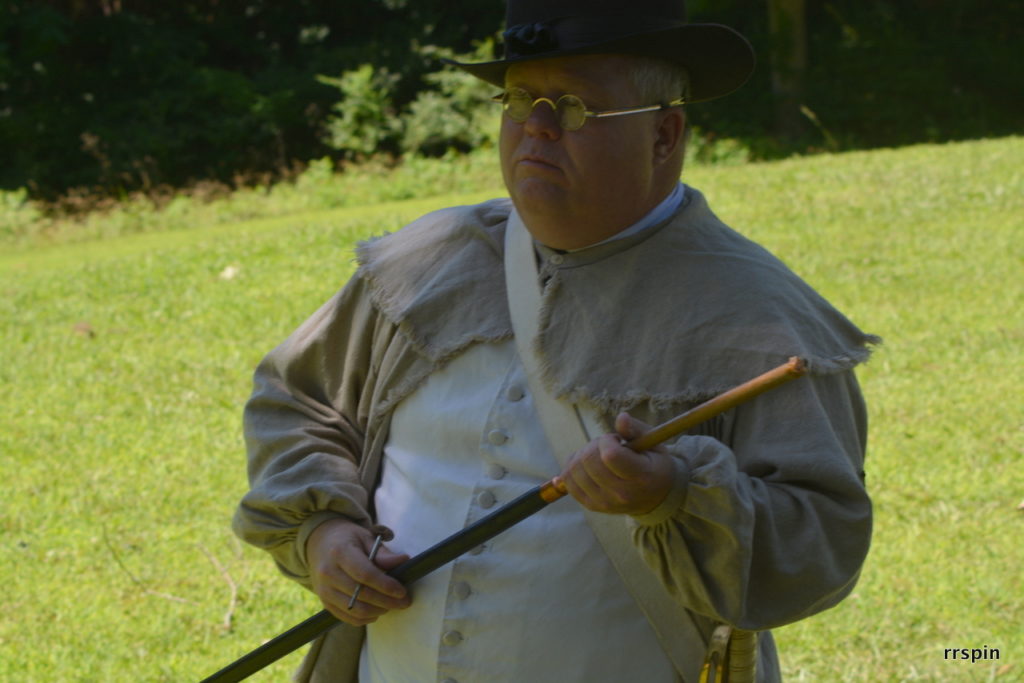 Gun Captain Chris Grimes explains to the gathering what the cannon crew is doing and why.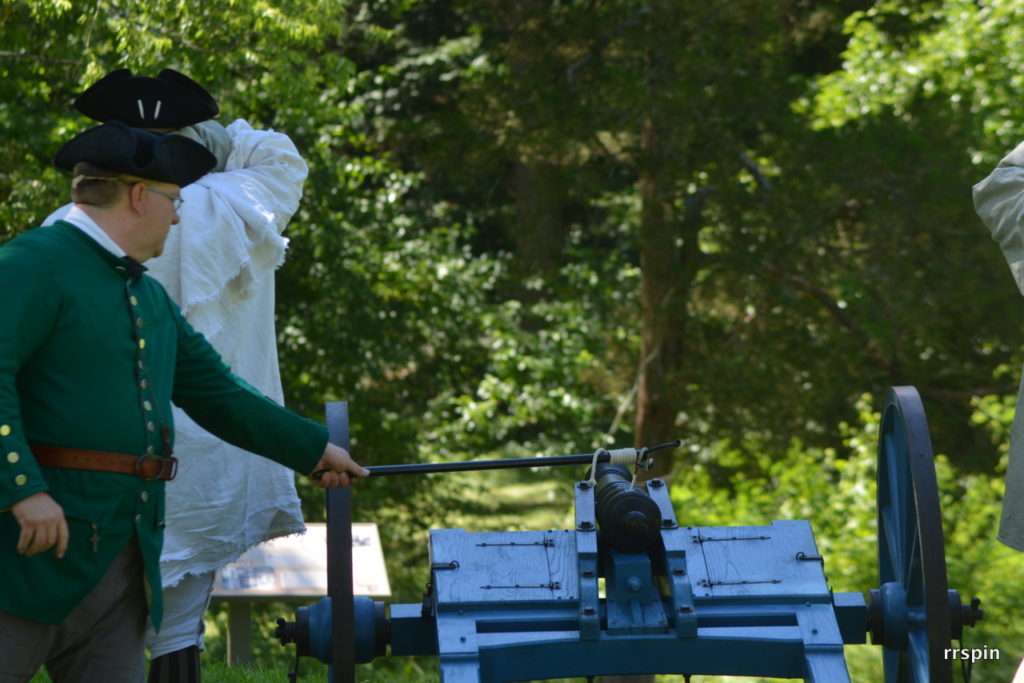 The firing of the cannon