Blue Ridge Chapter President Steve Greene at Madison Grade School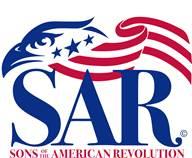 Chartered 21 April 1928 in Asheville, North Carolina later became the Blue Ridge Chapter and is the oldest active Chapter in Western North Carolina.
On November 9, 2023, at the Madison Grade School in Marshall, North Carolina, started with breakfast at 7:30 in the morning to honor 25 veterans and their families. In addition to the veterans from various branches of the military and their families were many of the teachers and staff, and all the students of the 8th grade. Total attendance was about 500 people. Representatives from the Madison High School JROTC presented colors and the event concluded with Blue Ridge Chapter President Steve Greene holding a long-running, interesting, question-and-answer period.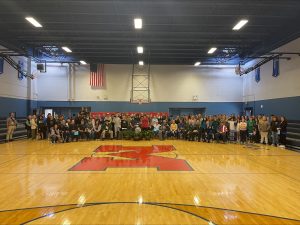 Steve Greene is sitting just to the left of the podium
It is easy to see that the Blue Ridge Chapter is an active, energetic, busy chapter that is always looking for new members to help us each our challenging goals for the recognition of the sacrifices our Patriots made for us to enjoy all the freedoms we have today.