Grave Making Ceremony for Patriot William M. Bryson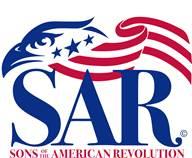 Chartered 21 April 1928 in Ashville, North Carolina later became the Blue Ridge Chapter and is the oldest active Chapter in Western North Carolina.
On October 21, 2023, the Blue Ridge Chapter Color Guard presented colors for the Grave Marking Ceremony of Patriot William M. Bryson who was born in 1750 in Lancaster, Pennsylvania, and passed away on  September 19, 1817, in Henderson County North Carolina. He is buried in a private family cemetery in Mills River, North Carolina. Among the 30 people in attendance for this solemn event were some family members from the state of Wyoming. Mountain Region NCSSAR Vice President, Craig Isaacson, gave the opening remarks and Blue Ridge Compatriot Tom Long read the story of Hallowed Ground."
Steven Bryson gave an eloquent speech about the life and times of his 5th Great Grandfather Patriot Bryson. A nearby mountain ridge was named after Patriot Bryson. Also, a famous city in Western North Carolina namely Bryson City, North Carolina was named in honor of him.
Grave Marker                              Blue Ridge Color Guard
Craig Isaacson                                                Tom Long
Steven Bryson                                                           Bryson Family
It is easy to see that the Blue Ridge Chapter is an active, energetic, busy Chapter that is always looking for new members to help us reach our challenging goals for the recognition of the sacrifices our Patriots made for us to enjoy all the freedoms we have today.