Grave Marking for Patriot Jacob Duckett, Jr. September 17, 2023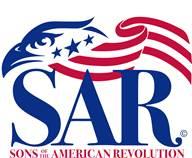 Chartered 21 April 1928 in Asheville, North Carolina later became the Blue Ridge Chapter and is the oldest active Chapter in Western North Carolina.
At 2 p.m. on September 17, 2023, the Blue Ridge Color Guard participated in the Grave Making Ceremony for Patriot Jacob Duckett, Jr. This solemn event was held at the Brick Church Cemetery in Leicester, North Carolina. As Color Guard member Ron Chapman was a direct descendent of Patriot Duckett, he gave an inspiring, detailed account of the many battles his 6th Great Grandfather fought for our freedom. As the Duckett family was holding a reunion in a nearby picnic area, they were among the 50 folks who witnessed this great tribute to Patriot Jacob Duckett, Jr.
It is easy to see that the Blue Ridge Chapter is an active, energetic, busy Chapter that is always looking for new members to help us reach our challenging goals for the recognition of the sacrifices our Patriots made for us to enjoy all the freedoms we have today.