Blue Ridge Color Guard Welcomes New Citizens at Asheville Naturalization Ceremony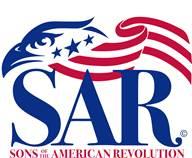 Chartered 21 April 1928 in Asheville, North Carolina, and is the oldest active Chapter in Western North Carolina.
On September 15, 2023, at 11:00 a.m. in the Federal Courthouse in Asheville, North Carolina, in a solemn ceremony, 18 people from 14 different countries were sworn in as new United States citizens. About 40 friends and neighbors were in attendance to support our new citizens. Also on hand and presenting our nation's colors were the Blue Ridge Color Guard members listed below: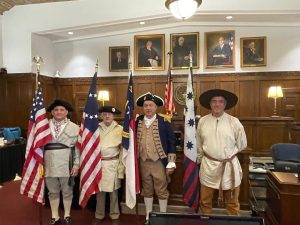 Garry Linton, Tom Rightmyer, Craig Issacson, Brett Callaway
It is easy to see that the Blue Ridge Chapter is an active, energetic, busy Chapter that is always looking for new members to help us reach our challenging goals for the recognition of the sacrifices that our Patriots made for us to enjoy the freedoms we have today.