Blue Ridge Chapter Educational Program Presentation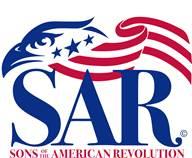 Chartered 21 April 1928 in Asheville, North Carolina, and is the oldest active Chapter in Western North Carolina.
Dressed in his militia uniform, Color Guard Commander Garry Linton provided an educational program on the Early Stages of the American Revolution and How George Washington Forged the First American Army to the Buncombe County Republican Women's group. On the evening of September 7, 2023, he shared information on George Washington and his fellow Patriots in the 1775-1776 time period. The 15 women in attendance were very receptive and appreciative of Mr. Linton's presentation.
Please note the Blue Ridge Color Guard is available to any political party on an as-available basis.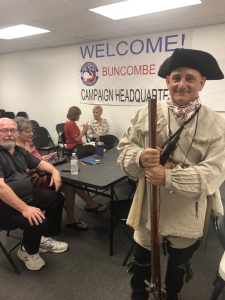 It is easy to see that the Blue Ridge Chapter is an active, energetic, busy Chapter that is always looking for new members to help us reach our challenging goals for the recognition of the sacrifices our Patriots made for us to enjoy all the freedoms we have today.