U.S. Flag Raising Dedication Ceremony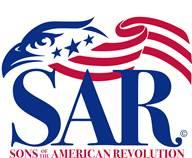 Chartered 21 April 1928 in Asheville, North Carolina, and later became the Blue Ridge Chapter it is the oldest active Chapter in  Western North Carolina.
On August 10, 2023, at 5:30 p.m. at the Cloud 9 Farm in Fletcher, North Carolina, Blue Ridge Color Guard Commander Garry Linton was in his Militia uniform and in attendance to support this honorable event. A new flagpole was installed on Janet Peterson's property who did so to promote her patriotism in her community. Shown below are pictures from that honorable event:
It is easy to see that the Blue Ridge Chapter is an active, energetic, busy Chapter that is always looking for new members to help us reach our challenging goals for the recognition of the sacrifices our Patriots made for us to enjoy all the freedoms we have today.