Blue Ridge Chapter Color Guard at 4th of July Parade in Boone North Carolina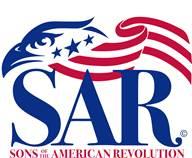 Chartered 21 April 1928 in Asheville, North Carolina, later became the Blue Ridge Chapter, and is the oldest active Chapter in Western North Carolina.
The Blue Ridge Chapter Color Guard was a part of the Color Guard members that presented colors on July 4, 2023, at the Boone, North Carolina 4th of July Parade. Hundreds of excited people lined up all along both sides of King Street with beautiful sunny weather in the upper 70s to enjoy all the festivities that were going on. Many thanks to all those members who were present for this memorable ceremony.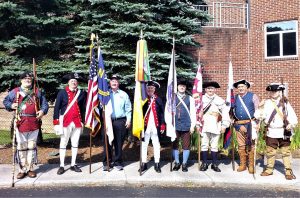 Blue Ridge Color Guard members in attendance at this event were (2nd from the right) Craig Issacson and (3rd from the right) Garry Linton.
It is easy to see that the Blue Ridge Chapter is an active, energetic, busy Chapter that is always looking for new members to help us reach our challenging goals for the recognition of the sacrifices our Patriots made for us to enjoy all the freedoms we have today.