Blue Ridge Chapter Grave Marking Ceremony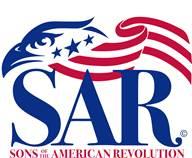 Chartered 21 April 1928 in Asheville, North Carolina, and later became the Blue Ridge Chapter it is the oldest active Chapter in Western North Carolina.
On Saturday, June 3, 2023, the NCSSAR Blue Ridge Color Guard held a Grave Marking Ceremony at Gabriel's Creek Baptist Church Cemetery in Mars Hill, North Carolina. This ceremony honored Patriots James Anderson & Edmond Palmer. Patriot James Anderson,  who is Blue Ridge Chapter President Steve Greene's sixth Great Grandfather. Patriot Edmond Palmer was honored by the President of the Felix Walker Chapter, Win Webster.
Among the 40 who attended this event, were members from the NCDAR District 1; Rebecca Sevier DAR, Regent Julia Greene from Madison County, Ruth Davidson DAR, Regent Brenda Canter from Buncombe County, and Abraham Kuykendall DAR, Regent Penny Summey from Henderson County. Blue Ridge Color Guard members John Boyd, Craig Isaacson, Steve Greene, Brett Callaway, Mark Canter, Larry Chapman, Tom Rightmyer, and Ken Welgarz presented Colors for this solemn event of honoring our Patriots whose sacrifices gave us all of what we have today.
It is easy to see that the Blue Ridge Chapter is an active, energetic busy chapter that is always looking for new members to help us reach our challenging goals for the recognition of the sacrifices our Patriots made for us to enjoy all the freedoms we have today.