Recent Blue Ridge Chapter Events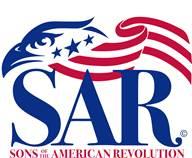 Chartered 21 April 1928 in Asheville, North Carolina, later became the Blue Ridge Chapter, is the oldest active Chapter in Western North Carolina.
Blue Ridge Chapter President Steve Greene and American Legion Post 317 Commander Joe Smitz were on hand to celebrate American Legion Day on March 29, 2023, in Madison County North Carolina.
Western Region VP Craig Issacson (Installed as new Region 5 VP) and other Blue Ridge Chapter members John Boyd (Past Region 5 VP) and Color Guard Commander Garry Linton were present for the installation of the new NCSSAR President Steve Van Pelt at the Annual NCSSAR Meeting in Greensboro, North Carolina, March 31, and April 1, 2023. The Blue Ridge Chapter received awards for Flag Retirements, New Membership Growth, and Membership Retention. There were about 100 in attendance for this event.
Blue Ridge Chapter Color Guard members Craig Issacson And Garry Linton presented colors for the Pledge of Allegiance at the State Elks Convention that was held at the Crown Plaza Hotel in Asheville, North Carolina on May 6, 2023. After the presentation of the colors, an educational program on the flags and uniforms was provided to the Ladies' group. There were about 120 Elks members in attendance at this event.
It is easy to see that the Blue Ridge Chapter is an active, energetic, busy Chapter that is always looking for new members to help us reach our challenging goals for the recognition of the sacrifices our Patriots made for us to enjoy all the freedoms we have today.