SAR and DAR Sponsor George Washington Birthday Luncheon
The Halifax Resolves Chapter NCSSAR and the Elizabeth Montfort Ashe Chapter NC DAR sponsored a George Washington Birthday Luncheon on February 11th in Littleton, NC.  The Master and Mistress of Ceremonies were Halifax Resolves Chapter President Mr. Ken Wilson and Elizabeth Montfort-Ashe Regent Ms. Carol Guidry.  Guest speaker, Dr. Troy Kickler, spoke to the group about North Carolina Founding Fathers and their roles in the early government of North Carolina.  Dr. Kickler was presented with a gift of thanks by Regent Guidry and a Certificate of Appreciation by President Wilson.
Additional guests at the event included NCSSAR Treasurer and Alamance Battleground Chapter Past President Dr. Samuel C. Powell and wife Karen; NCSDAR Vice Regent Ms. Crickett Crigler, N.C.S.C.A.R. Sr. State President Ms. Valerie Howell, and NC DAR Regional Director Ms. Betty Corbin.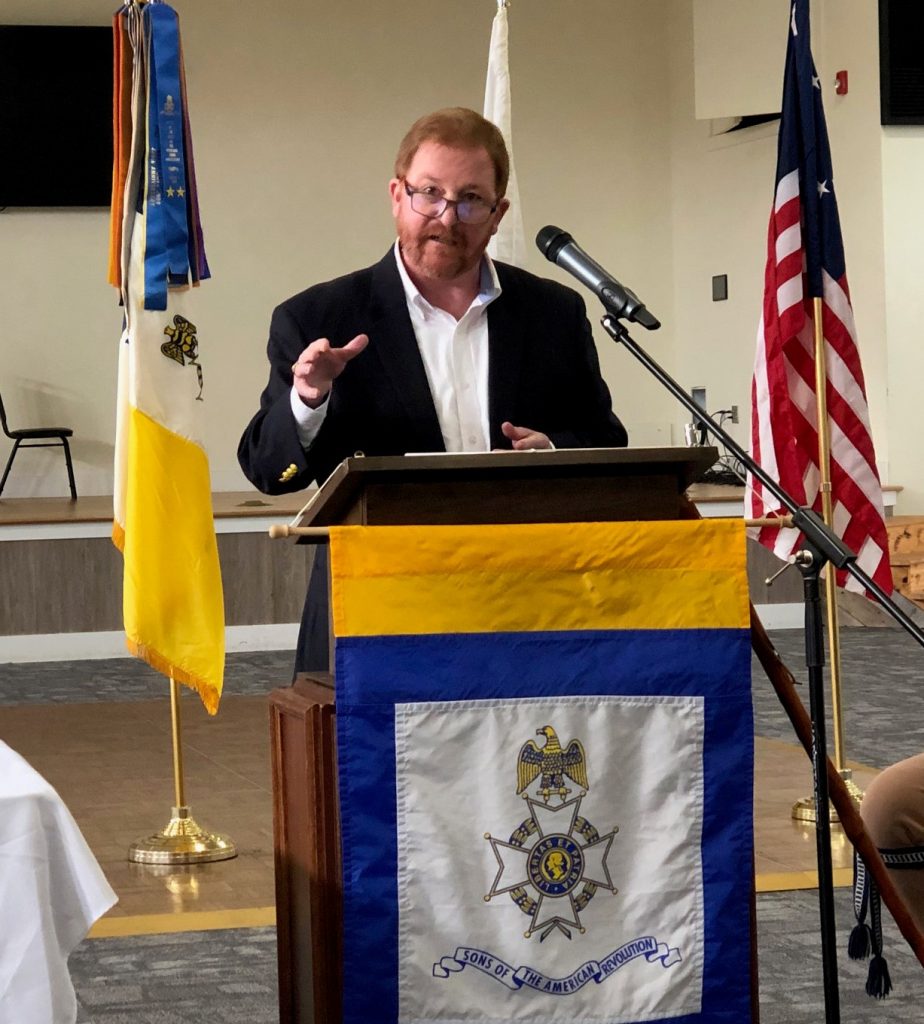 Dr. Troy Kickler