Halifax Resolves Inducts New Member
During the chapter's July meeting, Chapter President Ken Wilson inducted Joe Pearce into the Society.  Compatriot Pearce's Patriot ancestor is his name-sake Joseph Pearce.  Chapter Registrar Bill Riggan was the first line signer and presented Compatriot Pearce with the SAR rosette.
Compatriot Pearce was the first new member submitted by Registrar Riggan.  The Registrar recognized this  by presenting Pearce with an SAR challenge coin.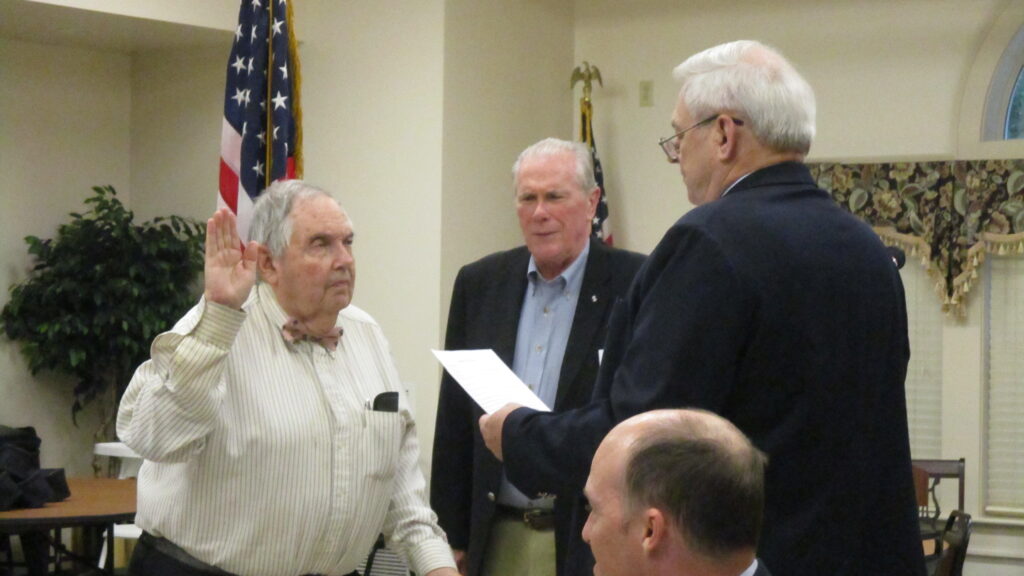 Compatriot Joseph Pearce, Halifax Resolves Registrar Bill Riggan, & Halifax Resolves Chapter President Ken Wilson