Cadet Ivonne Sorrano Receives Award From SAR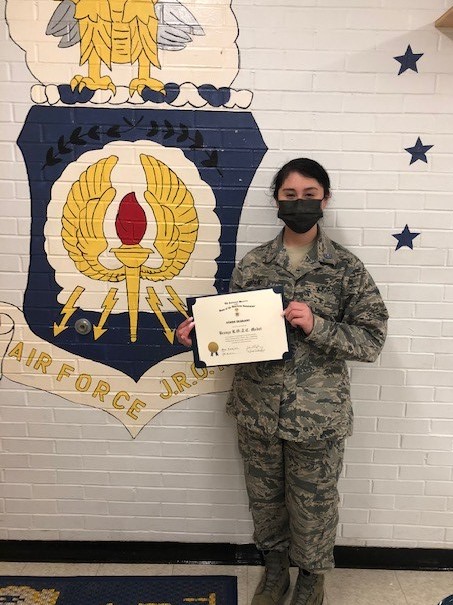 Cadet Ivonne Sorrano, a JROTC participant at T. C. Roberson High School in Asheville, North Carolina, has been awarded the Outstanding JROTC Cadet Award by the Blue Ridge Chapter of the North Carolina Society Sons of the American Revolution (SAR).  Ivonne was nominated by Col. Thomas Bell, USAF (Ret).
In 1997, the President General of the SAR authorized the enhancement of the JROTC program. Each SAR Chapter can now select an Outstanding JROTC Cadet and enter that cadet into their State Society's Outstanding JROTC Cadet program. The winner of the State competition will be entered into the National Outstanding JROTC Recognition program. The winner of the national program will receive a special award at the SAR National Congress.
The National SAR award is to be presented to the Outstanding Cadet in their next to last year of JROTC (a Third Year Cadet [11th grade] in a four year program).