Two Scouts from Troop 834 earn Eagle Scout
At a recent Court of Honor held at Galatia Baptist Church in Seaboard, NC two members of Troop 834 were elevated to the rank of Eagle Scout.  Kevin Clyde Taylor and Joshua Brock Duncan became the newest members of a very elite group of young men.  Each was also awarded the Sons of the American Revolution Certificate of Recognition "For outstanding achievement and exceptional leadership and citizenship evidenced by his attainment of the rank of Eagle Scout." The certificates were presented by Halifax Resolves SAR Chapter member Ken Wilson.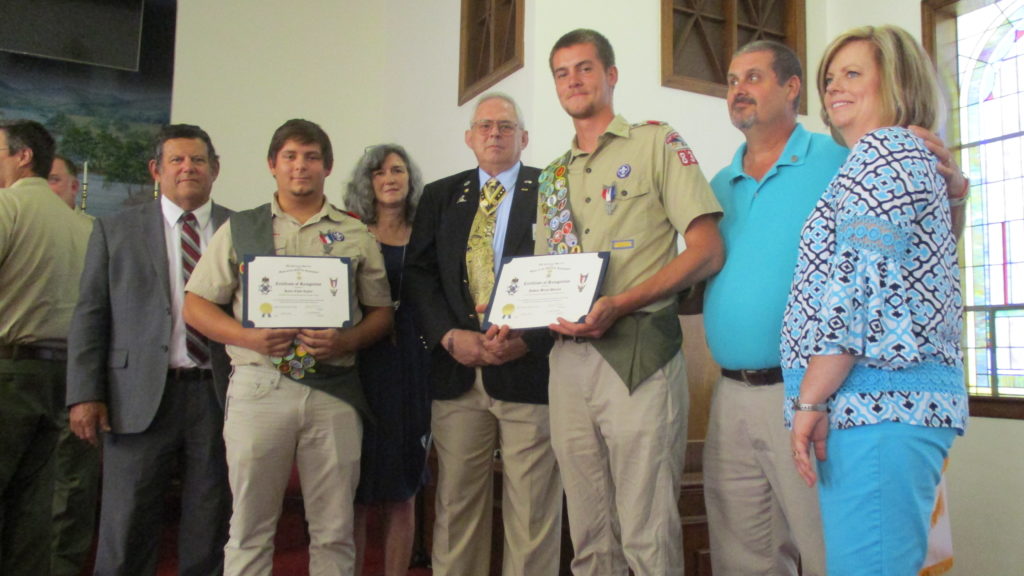 (l-r) Eagle Scout Kevin Clyde Taylor with parents Floyd and Mona Taylor, Ken Wilson, Eagle Scout Joshua Brock Duncan with parents Joe and Sherry Duncan.