SAR Visits Gates Co. High School
Gates Co. HS Social Studies teacher Ms. Savannah Blystone recently contacted Halifax Resolves Compatriot Ken Wilson to speak to students from three of the schools History classes.  Ms. Blystone learned about the SAR Speakers Bureau at the February Social Studies Conference in Greensboro.  Wilson presented a program entitled "From Mecklenburg to Halifax" to over 70 students.
Ms. Blystone, along with fellow teachers Aaron Crofut and Bill Jones, received multiple SAR educational CD's/DVD's and booklets to enhance their lesson plans.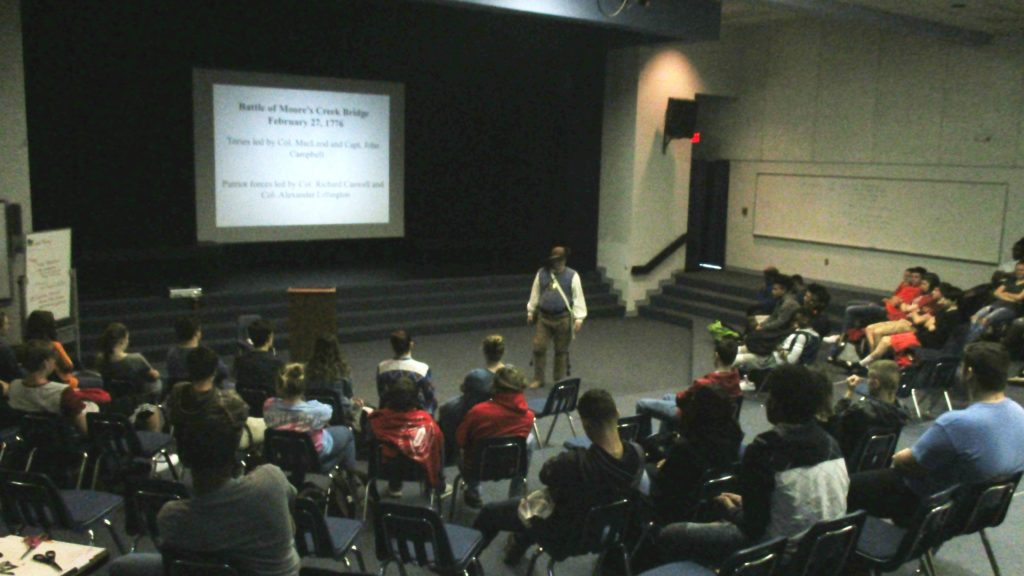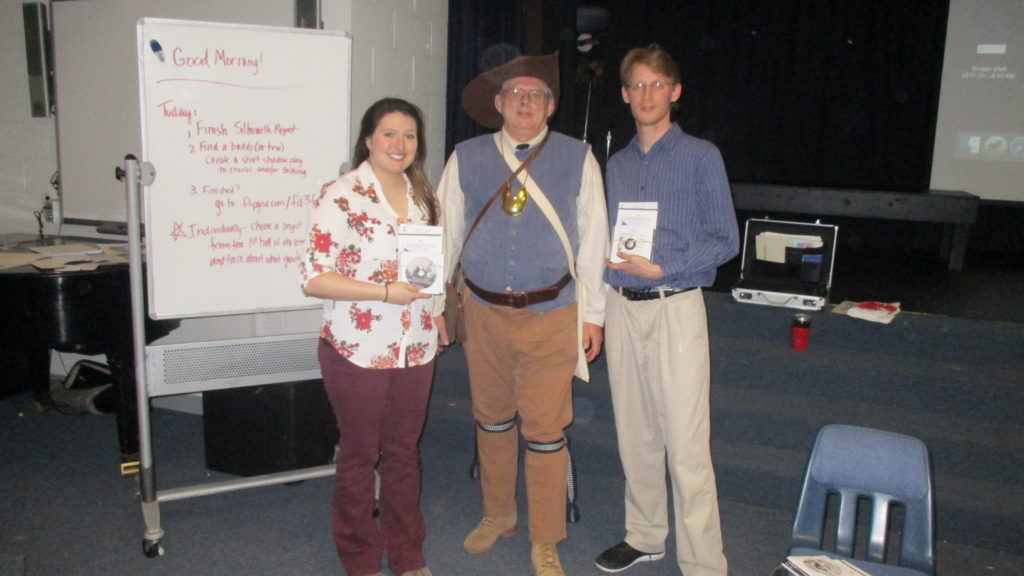 L-R: Ms. Savannah Blystone, Ken Wilson, Mr. Aaron Crofut.  Not shown: Mr. Bill Jones