Joint Flag Retirement Held at Veterans Park
A joint flag retirement ceremony was recently held at Veterans Park in Roanoke Rapids. Co-hosts of the event were the Halifax Resolves Chapter NC SAR, Boy Scout Troops 144 & 411 and American Legion Post 98 of Halifax.  The program was written and conducted by Troop 144.  Approximately 170 flags were retired with honor and the ashes buried by the burn master.  Special thanks to the Roanoke Rapids Fire Department for their oversight at the event.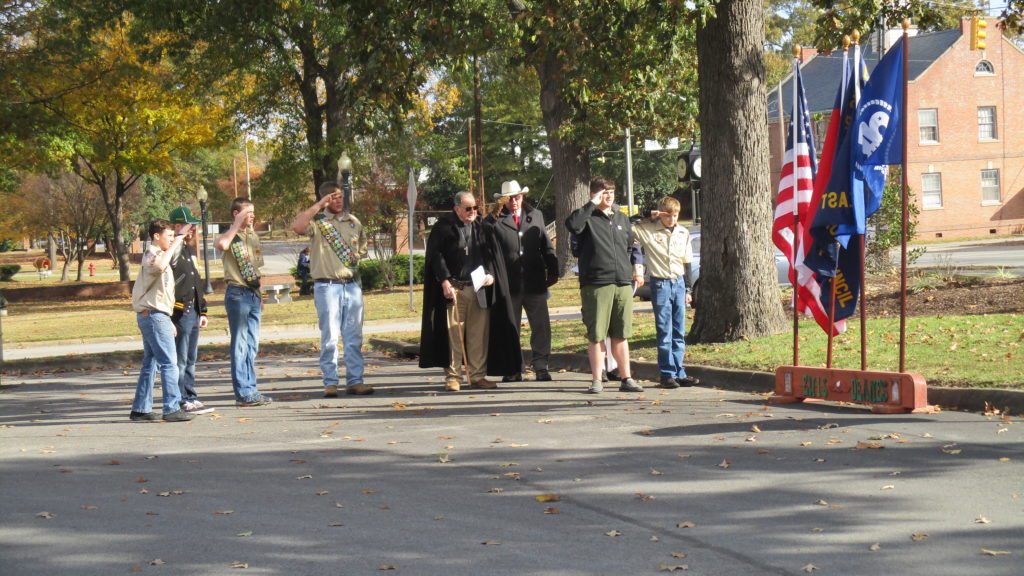 Members of Troop 411 Color Guard, Troop 144, American Legion Post 98 and Halifax Resolves NC SAR render honors during the Pledge of Allegiance.