Mecklenburg Color Guard Welcomes New U.S. Citizens
Members of the Mecklenburg chapter Color Guard participated in the 2nd annual New U.S. Citizen Naturalization Ceremony held at the Charlotte Museum of History. 32 new U.S. citizens took their oath of citizenship during the ceremony. They were from 12 different countries, ranging from Colombia to the UK.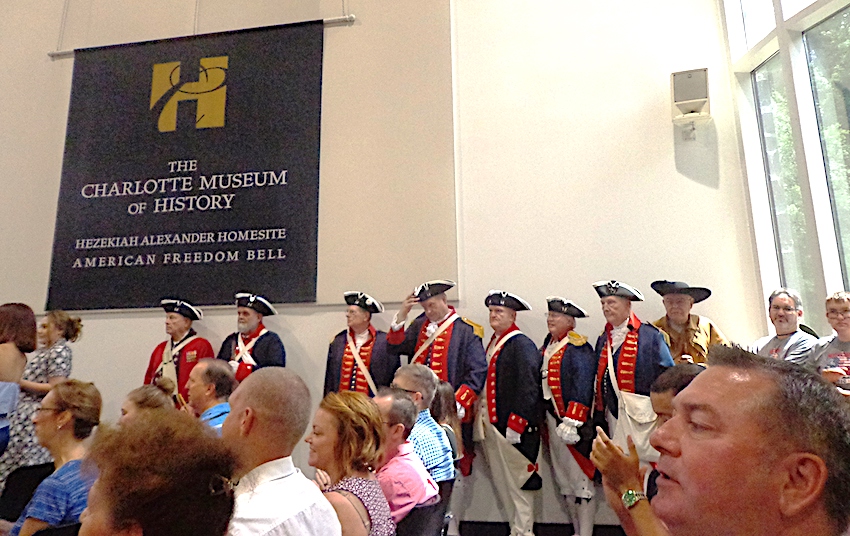 Chapter members John Allen, Neil Hohmann, Ray Maxson, Jim Tatum, Jay Joyce, Dave Alls, Jim Wood, Tom Phlegar and new member Bill McCown participated. Chapter member John Donnelly was also in attendance. And members of the Mecklenburg Declaration of Independence Chapter, DAR, were in attendance, too.