Patriot Monument Unveiled in Charlotte
The Mecklenburg chapter, North Carolina SAR, partnered with the Mecklenburg Declaration of Independence Chapter, NCSDAR, to build and place a granite and brass monument for Patriot Ephraim Brevard in the Old Settler's Cemetery in Uptown Charlotte today. Civic dignitaries in attendance included Charlotte City Councilman Greg Phipps from District 4, Brevard City Mayor Jimmy Harris, Brevard City Mayor Pro Tem Mac Morrow, Brevard City Manager Jim Fatland and Larry Chapman, vice chairman, Transylvania County Board of Commissioners and a member of the Blue Ridge Chapter SAR.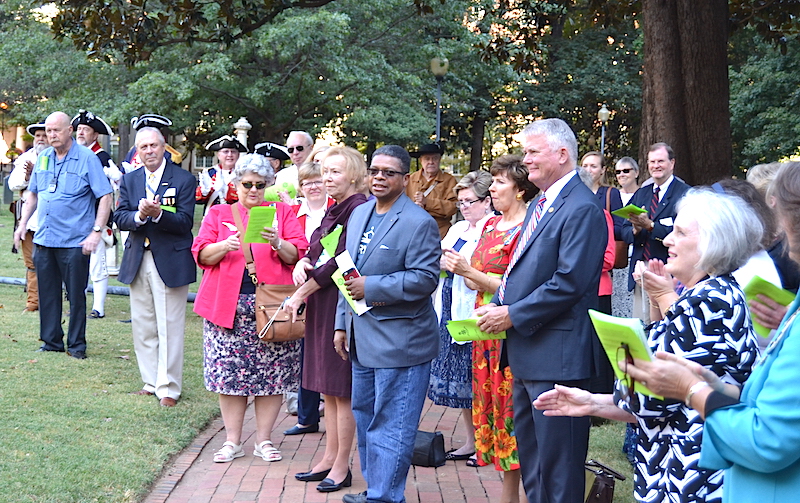 "Patriot Brevard was an author and a signer of the Mecklenburg Declaration of Independence, a Captain at the Battle of Moore's Creek Bridge, a prisoner of war in Charleston and a surgeon with the 1st North Carolina," said Ken Luckey, president of the Mecklenburg SAR chapter. "We had several city officials from Brevard, NC, here to bring greetings as that city was named after Patriot Brevard." In the photo below, Ken Luckey, at left, and Susan Waldkirch, past regent of the Mecklenburg Declaration of Independence Chapter, NCSDAR, unveil the monument.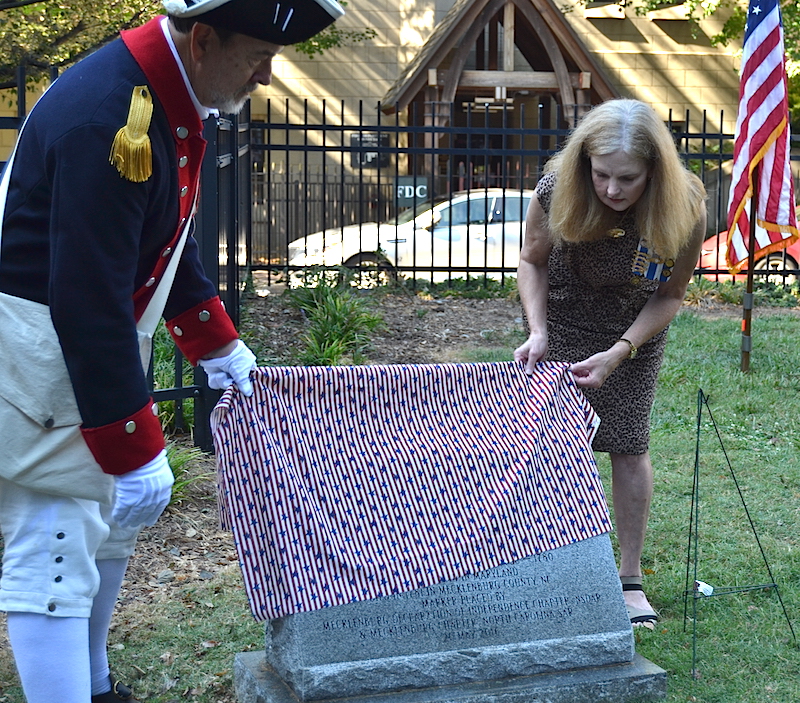 Participating from the Mecklenburg chapter were Ken Luckey, Dave Alls, Guy Chamberlain, Gus Succop, Jim Tatum, John Allen, Ray Maxson and Jay Joyce.