Raleigh Wreaths Across America Historic Oakwood Virtual Event
December 19, 2020 / 12:00 PM - 1:00 PM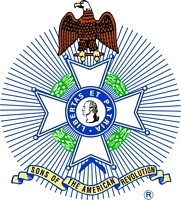 Raleigh Chapter Compatriots,
This year's annual National Wreaths Across America Day is on Saturday, December 19th, 2020.
Every December, Wreaths Across America coordinates wreath-laying ceremonies across the nation, from Arlington National Cemetery in Virginia to approximately 1,200 cemeteries in all 50 states. The mission is to Remember, Honor, and Teach: to Remember our fallen veterans from the Revolutionary War to present-day conflicts, to honor the services of those who serve, and to teach our younger generation the value of freedom.
The Historic Oakwood Cemetery in Raleigh is one of the local event sites.  Due to COVID restrictions this year, the ceremony will only be virtual.  However, there are several ways you can participate and contribute to the event:
Purchase and sponsor a wreath.  Wreaths Across America is short of its goal this year and needs your help. Wreaths are $15 each, and the order on-line link is here:  https://wreathsacrossamerica.org/pages/16689/Overview/?relatedId=0 (click the red button "sponsor wreaths").
Actively watch the service at 12:00 PM on December 19th.  The broadcast of the ceremony is on the day of the event, and the link is here: http://www.facebook.com/historicoakwoodcemeteryraleigh
Oakwood Cemetery asks the public not to gather at the cemetery on the day of the event but instead, watch the ceremony via the Facebook streaming broadcast.
We encourage all members to sponsor a wreath if possible, and it is a great way to honor our fallen veterans.  The Raleigh Chapter will keep you apprised should the event organizers ask for volunteers to participate during the ceremony.
Historical Note:
There are two known patriots buried at Oakwood Cemetery, Colonel John Hinton Sr. (b. 1720 – d. 1784) and Major John Hinton Jr. (b. 1748 – d. 1818). They were members of the NC Militia, originally buried at a family cemetery in Knightdale near Old Milburnie Road.  Both of the Patriots' graves have since relocated to Oakwood Cemetery.  The Raleigh Chapter held a SAR grave-marking ceremony in 2011.  The grave locations are in "Section A" of the Historic Oakwood Cemetery towards Hickory Avenue.
________________________________________________________________________
NCSSAR Raleigh Chapter Leadership
_________________________________________________________________________