3424 Capital Blvd, Raleigh, NC 27604, USA
3424 Capital Blvd, Raleigh, NC 27604, USA
https://ncssar.org/event/ncssar-raleigh-chapter-lunch-meeting-february-2019-2-2-2/
March 2020 Chapter Meeting Cancelled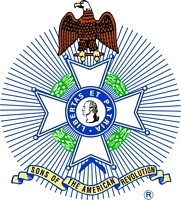 Please join us at Golden Corral Buffet & Grill on Saturday, 21st
for the NCSSAR Raleigh Chapter Lunch Meeting. 
___________________________________
Stephen A. Morris, President of Raleigh Chapter
North Carolina Society Sons of the American Revolution
Ph. (919) 210-9005
___________________________________
NCSSAR Raleigh Chapter Agenda:
Call to Order – Steve Morris, President
Invocation – Van Jones, Chaplain
Pledge of Allegiance – Van Jones, Chaplain
National Anthem – Van Jones, Chaplain
Pledge of the SAR
Welcome Compatriots – Steve Morris, President
Reports
Unfinished Business
New Business
Announcements
Guest Speaker:
Gen. Thomas Gorry Ret.
Executive Director
Veteran Life Center
Thomas Gorry earned his bachelor's degree from UNC, where he was a collegiate wrestler. He went on to receive multiple advanced degrees, including a PhD from Walden University. In May 2013, Gorry was inducted into the NCAA National Wrestling Hall of Fame.  A 32-year veteran of the United States Marine Corps, Gorry served as a strategic planner and logistician. He deployed to Afghanistan in 2009 and was selected as a Brigadier General in 2011. He was then named Commanding General of all Marine Corps Installations on the East Coast. Based at Camp Lejeune, North Carolina, he served as the Base Commander of Camp Lejeune, and as the Chair of the North Carolina Commanders Council, engaging with the North Carolina General Assembly on military family and readiness issues. He was admitted by the Governor of North Carolina into the Order of the Long Leaf Pine for his extraordinary service to the state.
 ________________________________________________________________________
Golden Corral Buffet & Grill
3424 Capital Blvd, Raleigh, NC 27604
Saturday, March 21st between 12:00 noon until 1:30.
Please try to arrive by 11:45
Court Square, Downtown Newton NC
Court Square, Downtown Newton NC
https://ncssar.org/event/commemorating-the-250th-anniversary-of-the-boston-massacre/
*The Catawba Valley Chapter of the Sons of the American Revolution*
Invites and and all to the Sestercentennial commemoration of the
*Boston Massacre*
Saturday, March 21st Downtown Newton NC
At the Frank and Sue Jones Memorial Amphitheater
Courthouse Square on Maine Ave
3:00 pm