Blue Ridge SAR Chapter Meeting October 8, 2022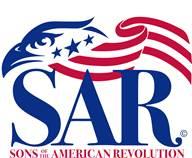 First North Carolina Chapter of the Sons of the American Revolution. Chartered 21 April 1928 in Asheville, North Carolina, and became the Blue Ridge Chapter.
The October 8, 2022, Blue Ridge Chapter Meeting held in Asheville featured a packed agenda that included the swearing-in of two new members and a presentation by guest speaker David Sullivan.
New to the chapter were Compatriots George Bond and John Gosnell. They marked the 24th and 25th new members of the Blue Ridge Chapter since 2021. George Bond's father, Norris Bragg Bond, and his son, George Bond, Jr., will be sworn in at the December 3rd Chapter meeting in Hendersonville. George's Patriot ancestor from the American Revolution is Soloman Pierce and John Gosnell's Patriot ancestor is John Sevier.
Guest speaker David Sullivan, a playwright, author, and documentary producer, presented a study of the leadership mindsets of Banastre Tarleton and Daniel Morgan. Using scientific modes and analysis, the mindset, styles, and personalities were factored into the Battle of Cowpens in 1781. The discourse made it clear that Tarleton's overconfidence and ego led to his stunning defeat.
George Bond & John Gosnell         David Sullivan
It is easy to see that the Blue Ridge Chapter is an active, energetic, busy chapter that is always looking for new members to help us reach our challenging goals for the recognition of the sacrifices our Patriots made for us to enjoy the freedoms we have today.