235th Anniversary of Cowan's Ford Held in Huntersville, NC
The 235th Anniversary of the Battle of Cowan's Ford today at Hopewell Presbyterian Church in Huntersville, NC. This was the first year that the SAR had granted "National Event" status on the annual ceremony. View all photos here.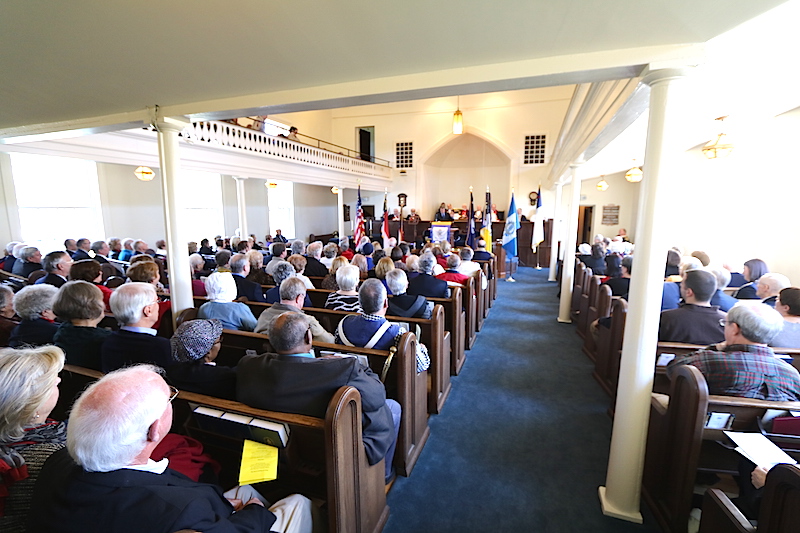 "Our SAR national guests included Larry Guzy, Treasurer General, Ed Rigel, Sr., Southeastern District VPG, Sam Powell, President, SAR Foundation and Mark Anthony, Vice Commander, NSSAR Color Guard," said Mecklenburg chapter president Jay Joyce. "Plus we had many DAR dignitaries and regents from across the region."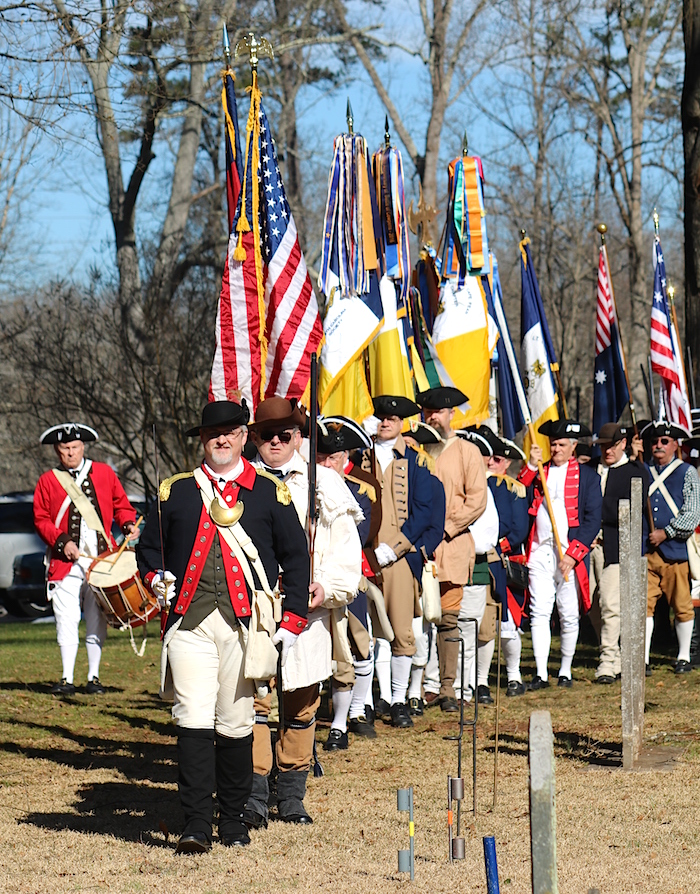 The special guest speaker was historian and author Randell Jones, who spoke about the Battle of Cowan's Ford and the eventual death of General Davidson. This was the largest attendance to date for the ceremony, with estimates of 150 people in attendance. Next year's ceremony will be held on January 28, 2017. In the photo below, North Carolina SAR president Tim Berly stands at attention in the SAR National Color Guard.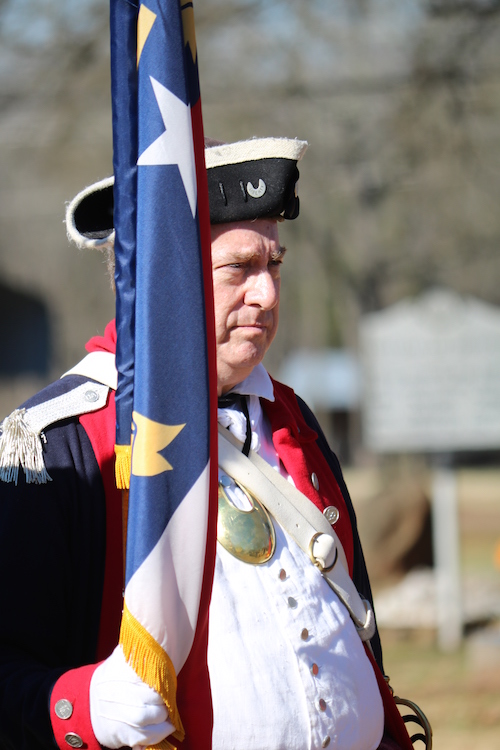 In the photo below, Mecklenburg chapter member Tom Phlegar plays TAPS during the outdoors wreath presentation ceremony.